Volunteers help keep the meals coming at Burlington Seniors' Centre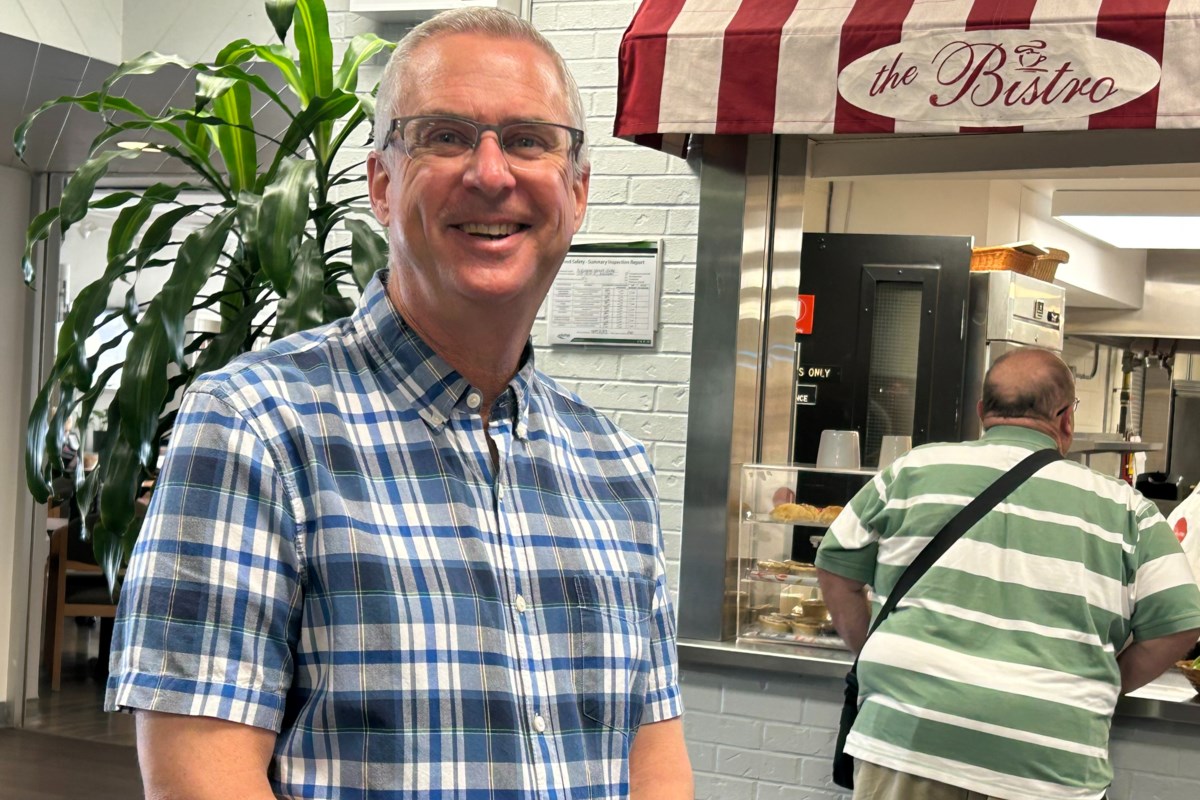 'When you hear that hum in the room, you know you're doing good,' says helper at The Bistro café
On a weekly basis it takes one paid chef and almost 30 volunteers to keep The Bistro at the Burlington Seniors' Centre up and running.
Some positions in the city's only food service operation are divided between a morning and afternoon shift, while others are shorter, single shifts. No matter the shift, two of the current Bistro volunteers agree that it's hard work, but they wouldn't have it any other way.
"For me it would be very boring if it wasn't hard work. I like to be doing stuff." said David Stickney. Chris Schell agrees. "I'm the same way."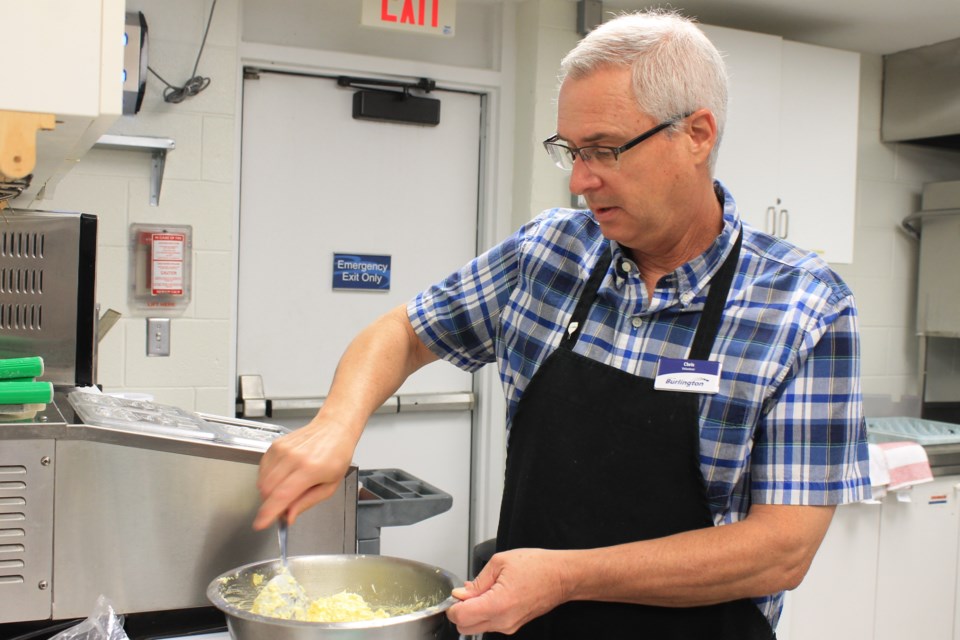 Schell, 60, has been volunteering in the Bistro for almost a decade and came upon the opportunity by accident. "There was an article in the newspaper and there was an ad looking for volunteers for the seniors' centre.  So I came in and the rest is history."
He had never volunteered anywhere before but circumstances changed his perspective. 
"I hadn't volunteered until 10 years ago when I started here. It was because of health issues that I encountered a lot of volunteers." Schell explained. "They helped me and I wanted to help people back. Coming here still helps me."
Stickney joined the team in 2017 after an innocent  conversation with his wife Jill, a Bistro volunteer for over 20 years. "She said, 'They're looking for dishwashers.' I said 'I can do that.'" recalled the 76-year-old.
Both missed their time in the Bistro when the centre shut down due to COVID. Stickney remembered, "It definitely affected me. I was doing two shifts a week and that was a big part of my week."
Schell said he felt the hole left by the closure when he didn't "have a place to go where you can be with other people."
Last winter, The Bistro was back, offering limited beverage and baked goods until spring, when full service gradually returned. Feedback made it clear that participants wanted more, as did some of the volunteers. 
"When we were offering limited service, every day people would ask us when we were coming back, which reinforces why this centre is so important,"  Stickney said. 
"It was important to get the community back because I think we left a big hole. So it met my need and hopefully it helped the centre recover slowly."
Stickney elaborated on how he benefits. 
"I get a lot of things out of it," he said. "The satisfaction of giving back to the community and seeing the community value what we offer. When you hear that hum in the room you know you're doing something good."
City of Burlington Supervisor of Recreation for adult programs Mandy Kerr praised those who give their time in the Bistro.
"I never get a chance to say it but how much we value what the volunteers do and what you give. This is a place where we love our volunteers."
Anyone interested in volunteering at The Bistro should send an email to [email protected] with their phone number. The address is checked twice a day and there will always be a response within 48 hours.