The Reverend A. Parker Lewis III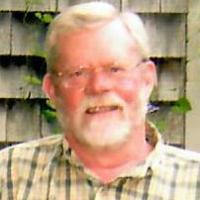 The Reverend A. Parker Lewis III
December 14, 1944 – October 2, 2023
The Reverend A. Parker Lewis III, 78, of Rock Island, passed away on Monday, October 2, 2023, at the Silver Cross Nursing Center, Rock Island.
A Celebration of Life service for Rev. Lewis will be 11 a.m., Saturday, November 18, 2023, at Hope United Church of Christ, Moline. Visitation will be one hour prior to the service at the church. Memorials may be made to Hope United Church of Christ, Alzheimer's Association or to the Friendship Manor Employee Fund. Wheelan-Pressly Funeral Home and Crematory, Rock Island is assisting the family.
Parker was born on December 14, 1944, in Akron, Ohio, a son of Authur P. Lewis Jr. and Elizabeth (Dawson) Lewis.
Parker graduated from Barrington High School in Barrington, Rhode Island in 1964. He graduated from Swain School of Design in New Bedford, MA. in 1969 with a Professional Certificate in painting. He completed his Bachelor of Fine Arts at the University of Rhode Island in 1983. Before the ministry, Parker had a long career in the jewelry industry in Rhode Island as a designer of jewelry and point of purchase displays. He was also a certified toolmaker. Parker felt a calling to the ministry in 1988 and subsequently graduated from Andover Newton Theological School with a Masters in Divinity in 1993. He was ordained in the United Church of Christ and called to New Mission UCC in Burlington, NC in 1994. In 1997, he was called to Hope UCC in Moline where he ministered until retirement in 2016.
Parker loved to ski, fly fish, read and sail. He loved music. He loved to sit on the beach and think. He loved life and could find goodness in everyone. He loved God, helping people and a good cigar.
Survivors include his wife, Kathy; a son, Paul C. (Marina) Lewis, Elko, Minnesota; godchildren: Dee DeTonanncourt, Coventry, Rhode Island, Camilla Johnson, Moline, Velma Delsolio, Conway, Arkansas, Rebecca (Collin) Miller, Hampton, Ill., Katelyn (Kevin) LeSage, Rock Island, Mallory Cassilas, Rock Island; four grandchildren; and eight grand-godchildren; and a sister, Sandra Lewis (Kevin Smith), Barrington, RI.
Reverend Lewis was preceded in death by his parents.