Sherry Lee Wolfe | The Hawk Eye – Burlington, Iowa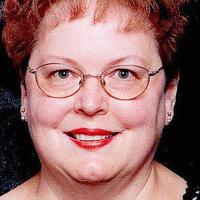 Sherry Lee Wolfe, 75, of Burlington and formerly of Oakville for 27 years, died Monday, Oct. 9, 2023, at her home.
Born June 13, 1948, she was the daughter of Lyle and Mary (Hasten) Brandstetter.
Sherry graduated from Burlington High School in 1966 and from Burlington Hospital School of Nursing in 1969 with her RN.
She went on to serve her country in the United States Navy. She was stationed at the Newport Navy Hospital for two years and in Milwaukee, Wisconsin. She served during the Vietnam conflict and was commissioned as LT. J. G.
On Sept. 20, 1969, she married John Wolfe Sr. in Burlington at First Christian Church.
Sherry was a Registered Nurse at Burlington Medical Center and Great River Medical Center as an OB nurse.
She retired Oct. 11, 2012.
Sherry was a member of Harmony Bible Church and the Jane Delano Retired Nurses Association. Her hobbies included gardening, canning, reading, ladies' Bible study and cake decorating for family members.
She supported all her grandchildren's activities and was present for the births of most of her grandkids.
Survivors include John, her husband of 54 years; two daughters Julie (Jonathan) Zimmer of Sperry, Amanda (Steve) Reid of Burlington; one son John Wolfe Jr. of Davenport; six grandchildren Jonah and Jesse Zimmer, Ryan and Rylee Reid and Winnifred and Everett Wolfe; three brothers Joseph (Beth) Brandstetter of Redmond, Oregon, David (Beth) Brandstetter of Vinton, Todd (Danette) Brandstetter of Middletown; one sister Cynthia (Darrell) Bachtell of Burlington, and several nieces and nephews.
She was preceded in death by her parents.
The Memorial Service for Sherry will be 11 a.m. Saturday, Oct. 14, at Lunning Chapel with Pastor Nathan Williams officiating. Inurnment will be at Edwards Cemetery. The family will receive friends one hour prior to the service starting.
Cremation has been accorded and entrusted to the care of Lunning Chapel.
Memorials have been established for the Jane Delano Nurses Association and Harmony Bible Church Benevolence Fund.
Online condolences may be made by visiting www.lunningfuneralchapel.com