SESA soccer tournament was a Monster event for region | The Hawk Eye – Burlington, Iowa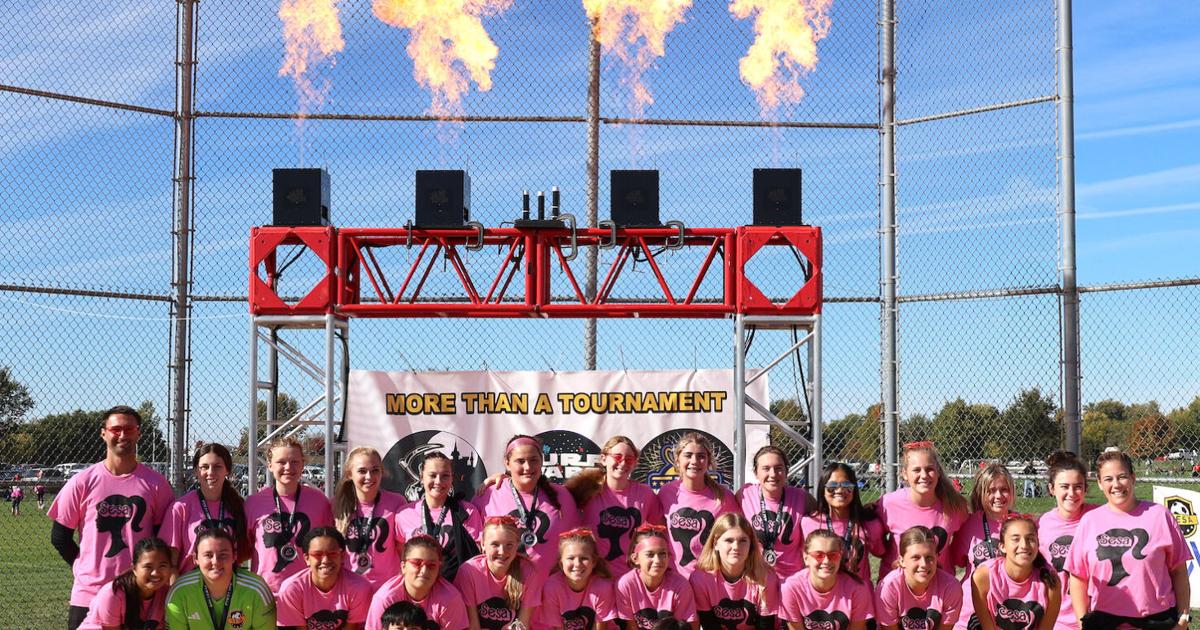 The Recplex was taken over by thousands of spooky soccer players during the annual Burlington Monster Match Soccer Tournament.
To be exact there were 210 teams with 2,700 players, more than 60 officials and 7,000 parents, family and friends that converged in our hamlet for the weekend of matches on 18 soccer fields.
The teams came from all around the midwest and along with Iowa they included Illinois, Missouri, Minnesota, Nebraska and Wisconsin.
The players along with family and friends filled area hotels and eating establishments and visited shops along with watching the matches.
This is known as one of the biggest and best soccer events in Iowa according to Christopher Madigan, sporting director of the Southeast Soccer Academy.
Their motto is "More Than A Tournament" as the area hosted the games along with a Halloween theme. To go with the theme there was a Halloween costume competition as the teams had fun with their uniforms and names.
The tournament grounds were decorated with pumpkins, hail bails, skeltons, corn stalks and ghostly inflatables along with a "grave yard."
All recreational, competitive, and select teams, 9U through 19U played. The teams were guaranteed three games and included participation awards for 9U and 10U and Individual placement trophies for 11U and above. Plus the teams had the opportunity for a photo under the huge flame machine with the big silver SESA Trophy.
"That is so hot," was overhead by players as the machine shot flames sky high during their photo op.
Josephine Baltic, 17, of Burlington was all smiles even though she had blood on her knee from playing a championship game in the FunCity Turf.
"Playing on the turf is fun," she said with a sarcastic smile holding her medal.
The spooky weekend was treated with sunny skies and warm temperatures and huge crowds.
"I would like to give a big thank you to all the SESA families and the amazing Southeast Iowa community that helps put on these events," said Madigan. "We are so fortunate to have such amazing facilities and an incredibly generous community."