Robert F. Weis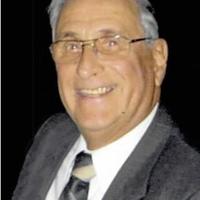 May 21, 1936 – Oct. 1, 2023
BURLINGTON – Robert F. Weis, 87, of Burlington, passed away October 1, 2023, at Burlington Aurora Medical Center. Bob was born on May 21, 1936, to William and Drusilla (nee Greibel) Weis. Bob grew up on the family farm and attended St. Charles Grade School and St. Mary's High School. After graduating he served in the United States Army for two years. After returning from the Army, Bob drove to Powers Lake where he found the love of his life, Suzanne Gehring. The two married on September 17, 1960, at St. Alphonsus.
They found their forever family home of 63 years where they raised their five boys. Bob was an active member of St. Charles Parish where he served on the Finance Committee and legally brought bingo to St. Charles. Bob thoroughly enjoyed his job as a UPS driver. He happily enjoyed delivering packages to the East Troy community during his 34 year awarding winning accident free run.
Bob was never truly retired. He took his love of driving and delivering joy to others by trading in his UPS truck for a Burlington Floral delivery van. When not "working" Bob was an avid hunter, enjoyed shooting trap and telling "true" stories with friends. Bob also found time to enjoy his place of over 50 years at the Eagles Nest resort, where he would go deer hunting on opening day with his sons. Another passion of Bob's was to enjoy early morning bass fishing on Powers Lake with his dear friend, Jim Crowley. His love of adventure took him to all 50 states. He was often spotted in Arizona during spring training cheering on his favorite team, the Brewers. When not on the road to adventure, he could be found cheering his ten grandchildren at their sporting events or playing cards with his beloved card club for over 50 years. If asked, Bob would tell you "He was finer than frog's hair" until the day he departed.
Bob is survived by his loving wife, Sue; his children: Greg (Sara) Weis, Robert Weis, Paul (Melissa) Weis, and Peter (Mae-Mae) Weis; grandchildren: Dylan (Ellie Annibali) Weis, Vaughn (Lauren) Weis, Lucas (Jessica) Weis, Audra (Jacob) Bamke, Haile Weis, Riley Weis, Rachel Weis, Emme Weis, Dawson Weis, and Kelsee Weis; and a great-granddaughter; Oaklynn Weis. Bob is further survived by many nieces, nephews, other relatives, and friends.
Bob was preceded in death by his parents, his son, Gary Weis, and his siblings: Francis (Lunetta) Weis, Arthur (Grace) Weis, Lloyd (Betty) Weis, Bill (Betty) Weis, and Marion (Ray) Richter.
Memorials may be made to St. Charles Parish or City of Burlington Rescue.The family would like to extend their appreciation to the City of Burlington City Rescue for their quick response and kindness, as well as to the Burlington Aurora ER staff.
Funeral services for Bob will be held on Tuesday, October 10th at 1:00PM at Schuette-Daniels Funeral Home. Other relatives and friends may meet with the family at the funeral home from 11:00AM until the time of service. Burial will take place after the service at St. Charles Catholic Cemetery.