Prep Sports Report: Sophomore leads Cooper boys cross country team to conference championship – NKyTribune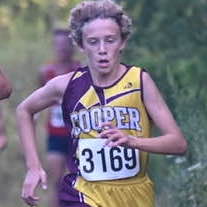 By Terry Boehmker
NKyTribune sports reporter
Cooper sophomore Paul Van Laningham and Campbell County junior Olivia Holbrook were the top finishers in the boys and girls races at the Northern Kentucky Athletic Conference cross country championship meet on Saturday at Idlewild Park in Burlington.
Van Laningham won the boys race in 15:47 and led Cooper to the Division I boys team title. The next two finishers were senior Joey Carroll and junior Nathan Hopper of Conner, the second-place team.
The top two teams in Division II boys were Villa Madonna and Brossart. The first finisher among the runners in that division was Brossart senior Nathan Ruth, who placed fourth overall.
Holbrook's winning time in the girls race was 19:33 and Beechwood sophomore Lily Parke came in second at 19:57. Beechwood topped the overall team standings and claimed the Division II title. Campbell County placed second to win the Division I trophy.
Two of the area's top runners did not compete in Saturday's conference meet because Ryle entered its boys and girls teams in the Great American Cross Country Festival in North Carolina.
In the boys Race of Champions, Ryle senior Tiger Bartlett finished seventh in a field of 375 runners from several states with a personal best time of 14:51.70. There were 320 runners in the girls Race of Champions and Ryle junior Allison Kopser placed 38th with a time of 18:17.
Scott senior Maddie Strong was also absent in the conference race. Earlier in the week, she placed third in the Meet of Champions at Kentucky Horse Park that drew a field of 141 runners from around the state. Strong won last year's Class 2A state championship meet.
Football coach, quarterback reach career milestones in victories
Highlands coach Bob Sphire notched his 300th career victory and Ryle senior quarterback Logan Verax surpassed the 6,000 mark in career passing yards in high school football games on Friday.
Sphire's landmark victory came in a 57-3 win over Boone County. He now has a 300-112 record in 35 years as a head football coach. This is his third season at Highlands, where his teams have compiled 21-10 record.
Sphire was the first head coach at Lexington Catholic from 1991 to 2005. He then spent 17 years as head coach of two high school programs in Georgia before coming to Highlands.
Verax completed 34 of 46 passes for 355 yards in Ryle's 37-36 overtime win against Campbell County on Friday. That raised his career passing total to 6,223 yards in four varsity seasons.
Verax currently has the seventh highest career passing total recorded by quarterbacks who spent their entire varsity careers on Northern Kentucky high school teams.
Topping the list is Cameron Hergott of Beechwood with 8,537 yards followed by former Highlands quarterbacks Gino Guidugli (7,516 yards), Patrick Towles (7,431) and Jared Lorenzen (6,821). Next in line are Randy Lee of Lloyd (6,391) and Michael Kremer of Campbell County (6,231).
Verax is averaging 212 passing yards per game. If he continues that trend, he could finish the regular season among the top four on that list.
Strong finish lifts Ryle to seventh place in state golf tournament
The Ryle boys golf team placed seventh in the state championship tournament after a strong finish in the final round on Saturday at Bowling Green Country Club.
The Raiders were last in the nine-team standings after Friday's first round, but each of their top four golfers carded a lower score on Saturday. Ryle's final team total of 648 was still 45 strokes more than state champion Madison Central.
Ryle's team leader was sophomore Paxton McKelvey, who tied for 25th place with a 78-77-155. The Raiders other scoring golfers were senior Tanner Lorms (84-74-158), senior Palmer McKelvey (85-79-164) and junior Andrew Roach (86-85-171).
Lorms tied for 36th place along with Newport Central Catholic senior Caleb Eaglin (76-82-158). The individual state champion was Christian Academy of Louisville senior Brady Smith (65-71-136).