Prairie Ridge shows balance in defeating Burlington Central – Shaw Local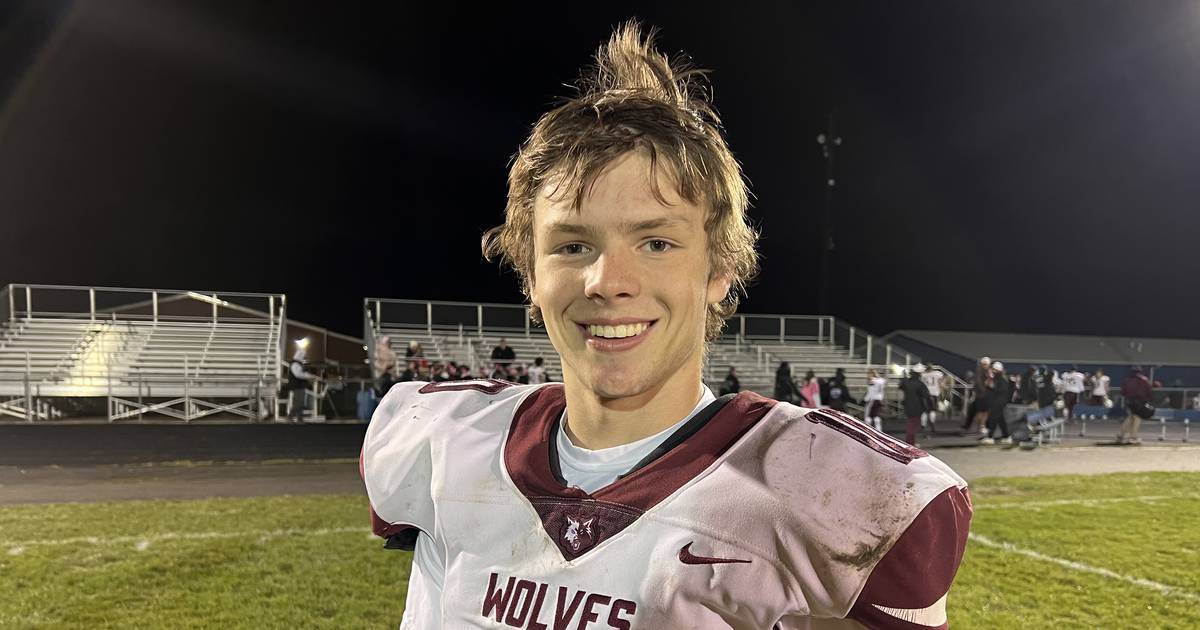 BURLINGTON – Prairie Ridge found that ideal balance for which it looks every week against Burlington Central.
The Wolves' offense produced with 383 yards, while the defense limited the Rockets to 37 rushing yards in a 42-7 Fox Valley Conference victory Friday night at Rocket Hill.
Prairie Ridge (7-0, 7-0 FVC) looked every bit like the top-ranked team in The Associated Press Class 5A poll.
"Our team, the offense, defense and special teams, have all been outstanding and that is so satisfying for us, as coaches, to see," Wolves coach Chris Schremp said. "We can move the ball with some terrific runners and each week someone steps up on defense."
Running back Jack Finn and quarterback Joey Vanderwiel got the Wolves' offense to a strong start. On the third play of the game, and his first carry of the game, Finn ran for a 21- yard touchdown. On the first play of the next possession, Vanderwiel weaved his way for a 73- yard touchdown run to put the Wolves up 14-0 just minutes into the game.
"We really wanted to come out strong tonight, and thanks to our offensive line and our execution, we were able to do that," Finn said. The junior running back scored two more touchdowns in the first half on runs of 50 and 30 yards while finishing the game with 144 yards on eight carries.
Vanderwiel, the senior quarterback, also had a big first half, running for 129 yards and scoring another touchdown to lead PR to a 35-0 halftime lead.
"You can take away a guy, or focus on shutting down a guy on our offense, but we have others that can lead us and tonight it was Jack and Joey," Schremp said.
Vanderwiel went 3 of 4 passing for 73 yards. Running back Luke Vanderwiel scored on a 13-yard run and had 35 yards receiving. Elijah Loeding had one catch for 38 yards.
Prairie Ridge's defense was ready for the challenge. Linebacker Jace Kranig had two sacks, lineman Gavin Tinch had two tackles-for-loss, linebacker Giovanni Creatore added a tackle-for-loss and Luke Vanderwiel had an interception.
"As a unit, we continue to get better and tonight our defensive line really played well, allowing the linebackers to play free and make plays when we had the opportunity," Kranig said.
Central (3-4, 3-4) was able to find a rhythm in the passing game in the second half and that is something they can build on heading into the final two weeks of the regular season.
"We've always been a great second half team, but it would be good to find that second gear in the first half and get us out quicker to start games," Central coach Brian Iossi said.
Rockets quarterback Landon Arnold was 12 of 19 passing for 186 yards, including a 48- yard touchdown pass to Caden West, who finished with four catches for 85 yards.
Prairie Ridge hosts Crystal Lake Central next week, while Central heads to Hampshire.