Ontario man's COVID vaccine experience raises questions about rollout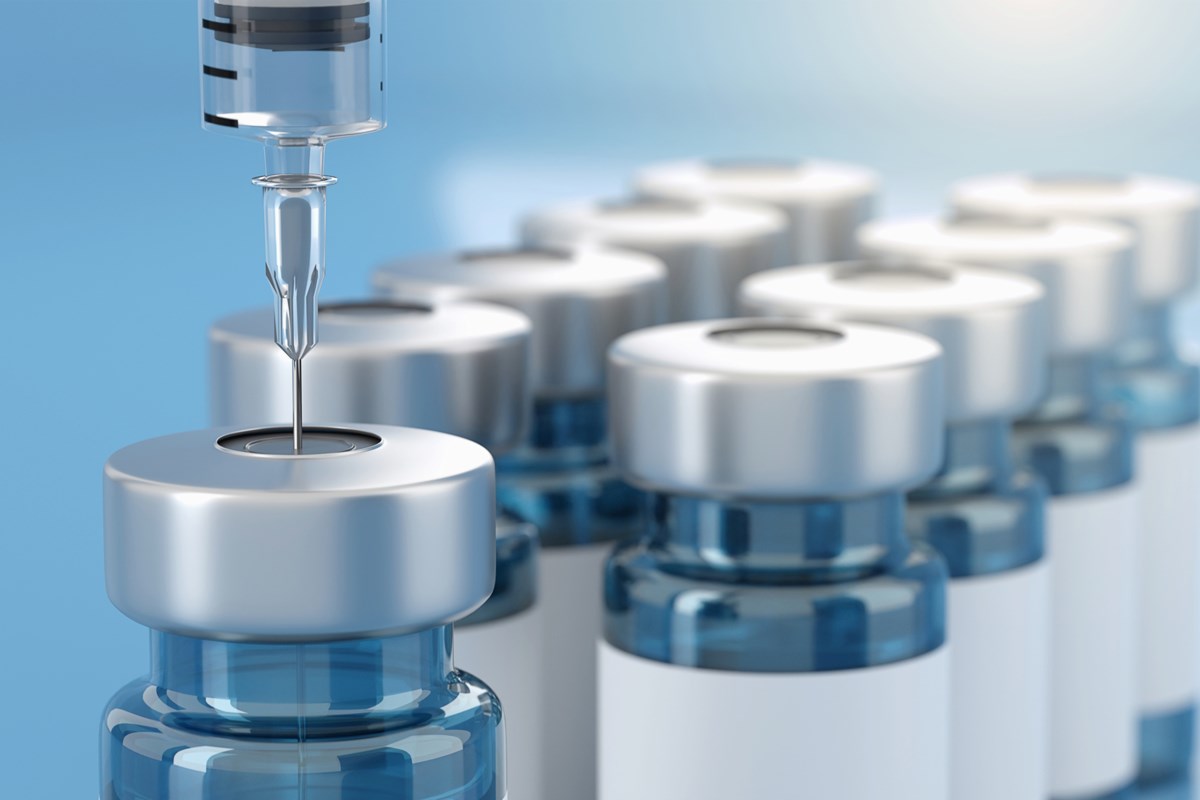 Ancaster resident assumed he was getting the new COVID vaccine, but received an older variation instead
When Brad MacLeod visited a pharmacy in Ancaster last week to get a COVID-19 vaccination, he was quite pleased. 
It was his sixth shot. 
"I went in and I was all happy and it was so quick and easy," said MacLeod, who lives nearby in Caledonia, Ont.
But that happiness turned to alarm the next morning when MacLeod checked his vaccine certificate and realized he had received the same bivalent COVID-19 shot he received last November instead of the one he wanted — the new monovalent vaccine targeting the XBB.1.5 subvariant. 
MacLeod's story, which others have echoed on social media, has raised questions about what one epidemiologist says has been a "lack of communication" on the vaccine rollout in Ontario this fall.
"There's so much confusion around emerging variants and new vaccines and which protects against which that it's very difficult for experts to stay abreast of what's going on," said Colin Furness, assistant professor with the University of Toronto's Faculty of Information and an infection control epidemiologist. "We have had really no effective communication from public health about the vaccine, about timing, about options, we've heard none of that."
MacLeod said he called the Shoppers Drug Mart he received his latest vaccination from and was told he was given the older shot as the new vaccines hadn't yet arrived at the pharmacy. He was also told he'd have to wait six months before being able to receive the new vaccine due to recommendations on spacing between doses. 
"I had a sore arm, thinking I just got the shot for nothing," he told The Trillium. "I was a little bit ticked. Is the shot 100 per cent foolproof anyways? No, but still, I've always gotten the shots the past three years and I just felt kind of cheated, kind of robbed, kind of like a little deceived."
Loblaw Companies Ltd., the parent company for Shoppers Drug Mart, issued a statement in response to questions, saying, "pharmacists should be informing patients of the vaccine they are receiving." The statement said the new COVID vaccines are not yet available for patients to receive at their pharmacies, but that both the new Moderna and Pfizer shots are expected.   
The Ontario College of Pharmacists (OCP), a regulatory body, said it has not received recent complaints about COVID-19 vaccinations but was aware of social media posts The Trillium asked about. 
"And while we cannot confirm their authenticity, we do believe it is important to reinforce expectations related to the COVID-19 vaccinations with registrants," the OCP said in an email. It said one key piece of guidance from the college is to "ensure informed consent to treatment from the patient or their agent has been obtained." The OCP said it is sharing information with registrants about "safe vaccination practices."
MacLeod, who is an elementary teacher at a school on the Six Nations reserve, is Indigenous and as such, has generally had earlier access to COVID-19 vaccines as one of the priority groups outlined by the province. 
He said it would be helpful for Ontarians to proactively be told which vaccine is being offered to them or when the new one will be available. 
"They kind of go in thinking it's the new shot, you know, obviously because it's the fall of 2023 now and they actually have the old shot," MacLeod said. "Whoever (is) responsible to kind of get that message out there loud and clear, and if it is the provincial government, then 100 per cent, it needs to be out there a lot more clear, a lot more obvious,"  
Furness said since this is an issue affecting everyone, communication should be coming from the province, but that often local health units have been left to lead. 
"If you want to protect the population, you need to have a communication strategy, and that communication strategy has to take into account the fact that people don't actually have expertise in this," he said, adding that without proper communication, it's easy for vaccine and COVID misinformation to spread. 
It would be helpful, he said, to hear from the province's chief medical officer of health, Dr. Kieran Moore. 
"It is beyond overdue. I'm feeling abandoned by the province. I'm feeling abandoned by my Public Health Ontario. I'm feeling abandoned by our chief medical officer of health," said Furness. "He should darn well be trying to educate the public … trying to give people a better understanding of what's going on so that they can make smart decisions."
Public Health Ontario referred questions about the rollout to the health ministry.
The provincial government issued a press release on Sept. 14 about the various vaccines Ontarians would have access to in the fall including the flu, RSV and new COVID-19 shots. 
The government said it expected to start getting doses of the new Moderna vaccine later that month, but that first doses would be prioritized for high-risk groups and "more details will be provided once doses are distributed to Ontario." The release said the old vaccines would still be available as well. 
Hannah Jensen, press secretary for Health Minister Sylvia Jones, said the province received its first shipment of the new Moderna vaccine on Sept. 22 and is awaiting the new Pfizer shots. 
"It is anticipated that pharmacies will receive their first doses of the Moderna XBB vaccine this week (Oct. 10), those doses will be prioritized for high-risk populations and will be available to the general public on Oct. 30," Jensen said. 
On Tuesday, Toronto Public Health (TPH) issued a statement about its vaccination efforts, saying it would start providing COVID-19 vaccines at its fixed-site vaccine clinics, and that more than 4,250 new appointments were available for the new vaccine. 
The public health unit said it would start with priority groups including residents in seniors' homes, those 65 years or older, pregnant individuals, Indigenous residents, those with underlying health conditions and kids. Everyone else will be able to get their COVID shot, along with a flu vaccine if desired, at city clinics starting Oct. 31, with bookings opening up on Oct. 25.
Ottawa Public Health said it got its first batch of the new COVID vaccines about two weeks ago and sent them to long-term care homes and hospitals. Community clinics are next with high-risk individuals getting access to the first doses, with the rest of the public getting them starting Oct. 30. 
Health Canada announced on Sept. 12 that it had approved Moderna's new vaccine targeting the Omicron XBB.1.5 subvariant. The Pfizer-BioNTech version was approved on Sept. 28. 
The new vaccines are considered monovalent because they target the Omicron XBB.1.5 subvariant, whereas the older vaccines were considered bivalent because they targeted the original COVID strain and the Omicron strain, explained Dr. Jeff Kwong, a family physician and associate director at the University of Toronto's Centre for Vaccine Preventable Diseases. 
"But the studies have shown that the XBB is still effective against the ones that came out after XBB, so that's why we're just going to recommend using that for this year," he said, adding that people will probably get more protection against current strains with the new vaccine than the ones targeting the older strains of Omicron. 
A TPH spokesperson reinforced this. 
"The updated XBB monovalent vaccines are the preferred vaccines this respiratory season," the spokesperson wrote in an email. "Individuals vaccinated with the updated XBB.1.5-containing COVID-19 vaccine are expected to benefit from a better immune response against currently circulating strains, compared to earlier formulations."