On Nutrition: Treasures among the junk | The Hawk Eye – Burlington, Iowa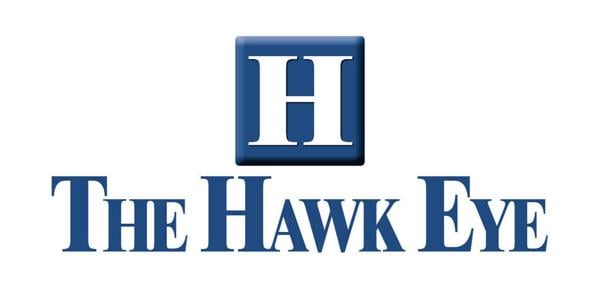 I've been before, but it didn't take much arm twisting to get me out there again. After all, this was the 20th anniversary of the Junk Jaunt — a gigantic town-to-town garage sale within the interior loop of Nebraska.
It did take some digging to find the treasures we were looking for, however. I found a cute little crock-style toothpick holder for 50 cents. Who could resist?
We encountered plenty of food along the almost 500-mile route as well. I think every church lady in Nebraska offered homemade cinnamon rolls and other baked goodies at their sites. Who could resist?
Way past lunch time on Day 1, we knew we needed a real meal. At the next town, we unfortunately missed dining at Uncle Buck's restaurant.
"I guess he's not open today," a resident told us.
We continued on the rural road and spotted a sign at a small farm. It offered an all-in-one home-cooked meal (tea, lemonade and cookies included) served picnic table style in the family's garage with a view of their white geese and grazing cattle. All for $6. Score.
Day 2 took us into downtown Grand Island, where we decided to fortify ourselves with a good lunch before tackling the largest collection of junk I have ever maneuvered through in my entire life.
"Do you like Thai food?" I asked Cyndi as we drove past several ethnic restaurants.
"I love it!" she said.
What a treasure to choose dishes made with vegetables, seafood, meats, rice and noodles. Thai food is also seasoned with spices like turmeric and galangal (aka Thai ginger).
According to the National Center for Complementary and Integrative Health, some evidence suggests that curcumin, the substance that gives turmeric its yellow color, has anti-inflammatory properties to fight off inflammatory conditions such as heart disease.
And while there is "insufficient evidence" to support the use of turmeric supplements, consuming the compound in food is a safe way to access its potential advantages, say these experts.
Galangal, a cousin to ginger, has been found to be rich in phytochemicals — plant substances that confer specific health benefits. According to to a 2020 review on galangal in Systematic Reviews in Pharmacy, this herb has been found to fight off various types of infections and to help slow down the growth of skin cancer cells.
Again, more studies are needed to confirm these results. But like I heard many years ago, we should think of herbs and spices as "mini-vegetables" that enhance the flavor as well as the healthfulness of our food.
We got home with a few treasures we found among the junk. I won't be eating another cinnamon roll for awhile, though.
Barbara Intermill is a registered dietitian nutritionist and syndicated columnist. She is the author of "Quinn-Essential Nutrition: The Uncomplicated Science of Eating." Email her at [email protected].