Nurdle hunters comb the Burlington Beach for pesky pellets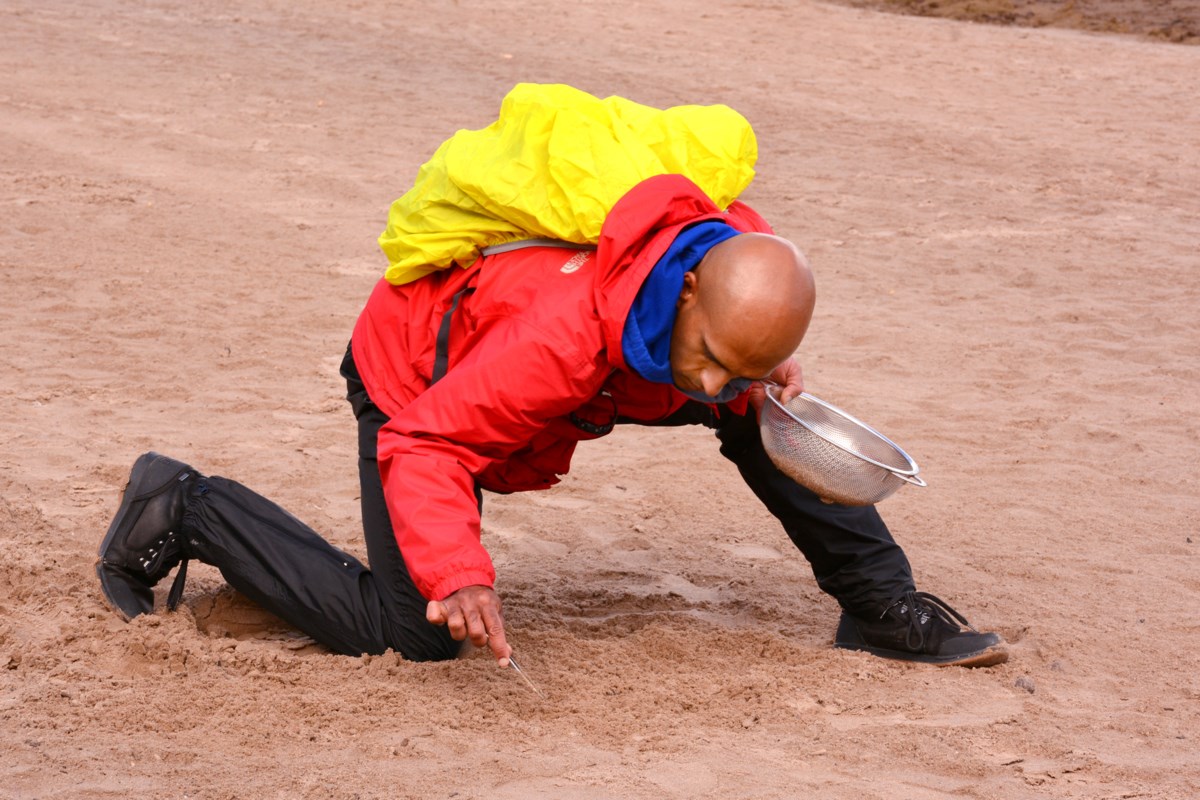 Volunteers sift through the sand by hand to remove the small pieces of plastic that wash up on shore
BurlingtonGreen and A Greener Future teamed up Saturday to host the Great Nurdle Hunt on the Burlington Beach.
Volunteers met at the BG Eco-Hub, where they set out with sifters and buckets to collect the small plastic pellets used in manufacturing that leak from the supply chain and wash up on the shore. 
According to A Greener Future's website, nurdles can cause harm to aquatic life when they are mistaken for food and also contaminate drinking water with microplastic pieces.