Miriam Elizabeth Francis | The Hawk Eye – Burlington, Iowa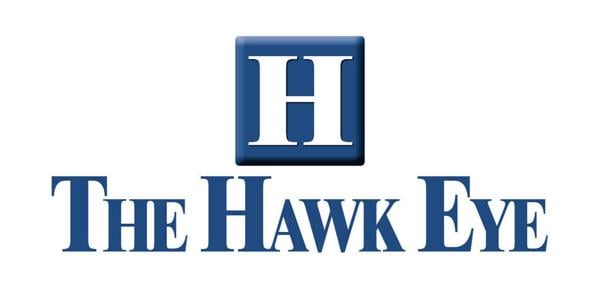 Miriam Elizabeth Francis, 92, of Fort Madison, formerly of Burlington died Monday, Oct. 9, 2023, at her residence at The Kensington in Fort Madison.
Born Jan. 3, 1931, in Salem, she was the daughter of Walter and Mary (Hudson) Elmore.
She attended Salem elementary and graduated from Salem High School. On July 12, 1950, she married Bruce Robert "Bob" Francis in Mount Pleasant. He passed away July 25, 2021.
She retired from factory work in 1994 after 25 years. She then worked at the Maid-rite diner for 10 years until she retired. She and Bob worked at Yellowstone National Park during the summers.
Miriam was a member of Peace Lutheran Church in West Burlington. She enjoyed quilting with the church ladies, baking, sewing, traveling and hiking in the mountains with Bob. She was a member of AARP. She enjoyed the coffee group at Paneras, especially with her good friend Doris.
Survivors include two sons Dannie (Joyce) Francis of Wever, and Marc Francis of Burlington; eight grandchildren, Chad (Nicole) Francis of Canon City, Colorado, Daniele (Adam) Lakin of Monument, Colorado, Tom Patterson of Burlington, Ben (Megan) Patterson of LeClaire, Kim (Nick) LaFauce of West Burlington, Caleb (Whitney) Titus of Burlington and Ryan Francis of Mason City; two stepgrandsons Joseph (Shea) Eddy of Grimes, and Jacob Eddy of Ames; many great-grandchildren and one great-great-grandson; one sister Margaret Triska of Salem; two brothers Wayne (Mary) Elmore of Omaha, Nebraska, and Larry Elmore of Franklin, North Carolina; one sister-in-law Martha Dooley of Freeport, Illinois.
She was preceded in death by her parents, husband Bob, daughter Kathleen Titus and her husband Craig, son Kevin Francis, grandsons Trent Francis and Michael Menke; sisters Patsy Smith, Mary Lou Stewart and Beverly Lyle; sister-in-law Martha Elmore; brothers-in-law Dick Triska, John Smith and Willie Stewart.
The memorial visitation will be held 4 to 6 p.m. Saturday, Oct. 14, at Lunning Chapel. Inurnment will be at Salem South Cemetery at a later date.
Per her wishes, cremation has been accorded and entrusted to the care of Lunning Chapel.
A memorial has been established for Peace Lutheran Church.