Lutheran football wins seventh straight to set up MCC title decider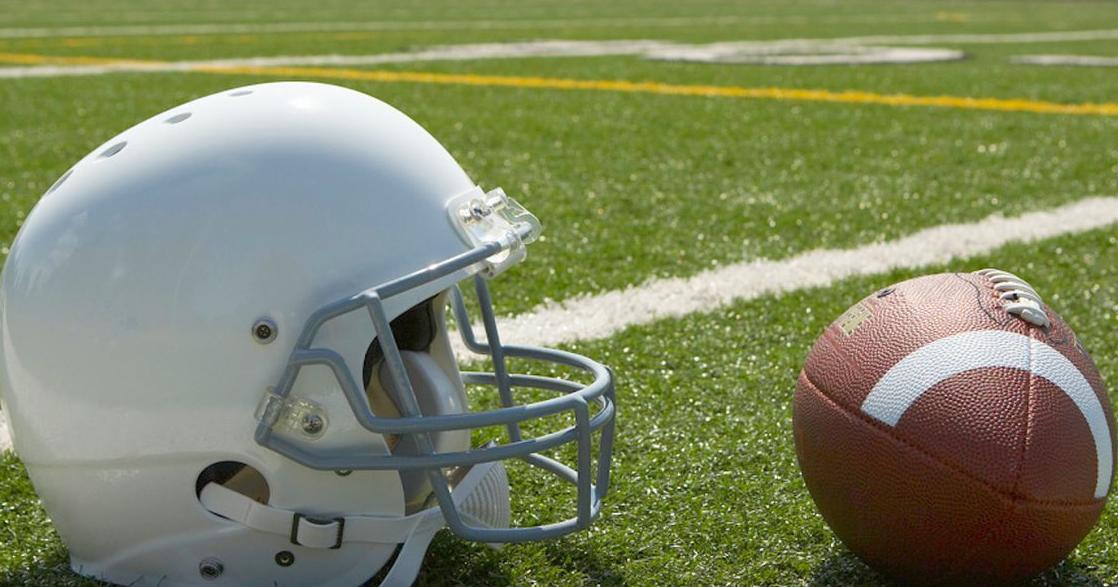 It has been a long and rewarding road for the very young Racine Lutheran High School football team.
This season started with a 36-6 loss to St. Catherine's on Aug. 18 at Horlick Field. The Angels have been ranked as high as eighth in Division 4 by the WisSports.net football coaches poll and received votes in the Associated State poll for Medium Division schools.
That was the start for the Crusaders. They haven't lost since.
Lutheran extended its winning streak to seven games Saturday with a 43-7 victory over Living Word Lutheran in a Midwest Classic Conference game at Jackson.
The win sets up a showdown for the conference title between Racine Lutheran (7-1, 6-0 MCC) and Kenosha St. Joseph (8-0, 6-0 MCC) on Friday at Horlick Field. The Lancers are currently the Associated Press' top-ranked Small Division team.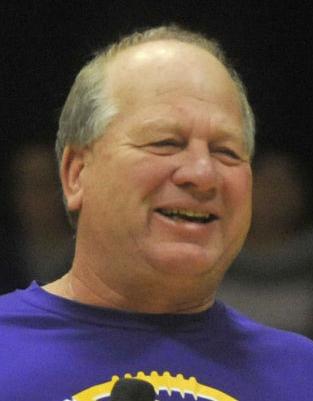 "It is going to be a challenge," Crusaders coach Scott Smith said. "We will see how far we've come throughout the year.
"We're so young. It's fun to watch them play as a team."
That youth lends itself to numerous freshmen logging playing time for the Crusaders. The battle between inexperience and potential continues to lean towards the incredible upside that the team's offense posses behind a freshmen tandem in quarterback Cohen Kraus and wide receiver Bryce Austin.
Kraus, fresh off of setting Racine Lutheran's single game passing yards record in the first half in the previous week's 82-22 thumping over Whitefish Bay Dominican, wasn't as prolific against the Timberwolves (1-7, 1-5 MCC). That was out of his control with blustery conditions hitting wind gusts between 15 and 30 miles per hour during the game.
"The weather dictated what we could do today," Smith said. "I thought we played pretty well."
Kraus still cut through the wind to complete 11 of 20 passes for 137 yards and two touchdowns. Austin led the Crusaders in receiving with 61 yards on four catches. Tolan Johnson had two receptions for 39 yards and a touchdown and Joseph Juga's lone reception went for a 9-yard touchdown.
The heavy crosswinds meant a lot more of the game was dictated on the ground. Senior running back Christian Girolamo spearheaded the Crusaders running game with 82 yards on 11 carries with two touchdowns. Nazir Spencer had 40 yards on two carries for a touchdown and Eli Gasau had eight yards on four carries for a touchdown.
Freshman linebacker Erik Ynnocencio led the team with 10 tackles and the Crusaders took advantage of difficult throwing conditions and generated three interceptions.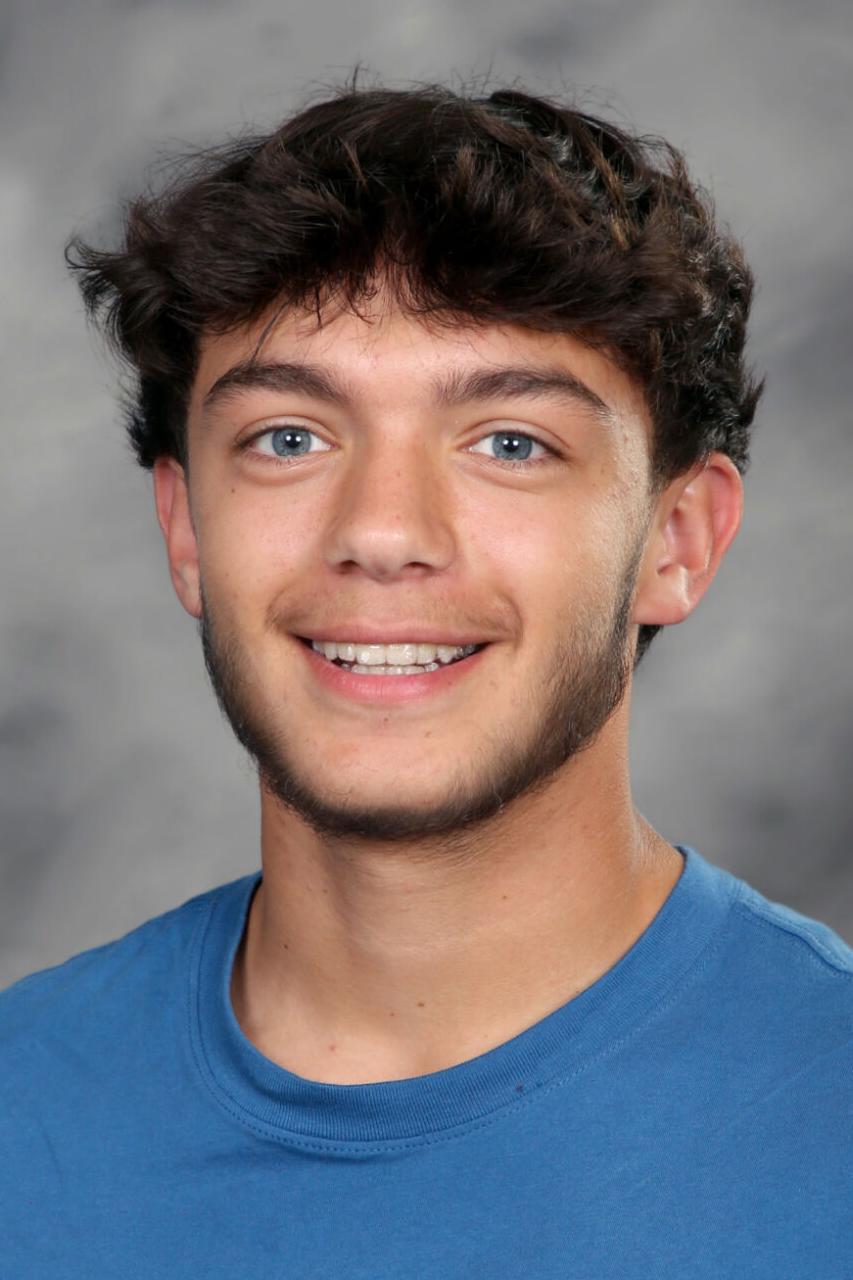 Austin snagged an interception and brought it back 17 yards and senior defensive back Tyler Stauffer's interception resulted in a 10-yard return. One of the highlights of the game, Smith said, came courtesy of a pass deflection at the line of scrimmage that was intercepted by senior defensive tackle JJ Alvarez, who rumbled down the field for a 27-yard return.
The focus shifts to St. Joseph, a high-powered, well-balanced team that have outscored opponents 372-27 with four shutouts in seven contested games this season.
Senior running back Jayden Gordon ranks third in the state with 1,426 yards rushing and is tied with Pepin/Alma senior Demetrius Bergmann for the most rushing touchdowns in the state with 26. Lancers senior quarterback Eric Kenesie has completed 23 of 30 passes for 533 yards with nine touchdowns and no interceptions while rushing for 227 yards on 22 attempts for three touchdowns.
What the Crusaders want to avoid is what happened last season. The team lost its first two games and went on a seven-game winning streak that ended with a 28-7 loss in the regular season finale — against the Lancers.
"We have to figure out how to stop (Gordon and Kenesie)," Smith said. "We want to be better week after week.
"We will have a good week of practice and I think the kids will be excited about the opportunity."
Girls volleyball
WESTOSHA SMASH: Burlington placed fifth and Union Grove saw team history made at the Westosha Smash on Saturday at Paddock Lake.
The Demons split their matches in pool play, losing to Waukesha Catholic Memorial 20-25, 25-22, 15-10 and beating Whitefish Bay Dominican 25-13, 25-10.
Burlington (27-8), which received honorable mention in Division 1 in the Wisconsin Volleyball Coaches Association state poll, advanced to the Gold Bracket, where it lost their opening match to Kettle Moraine 28-26, 17-25, 15-8. Once again, the Demons pulled together and finished with victories over Kenosha Indian Trail (25-16, 25-14) and Westosha Central (25-19, 23-25, 15-9) to place fifth.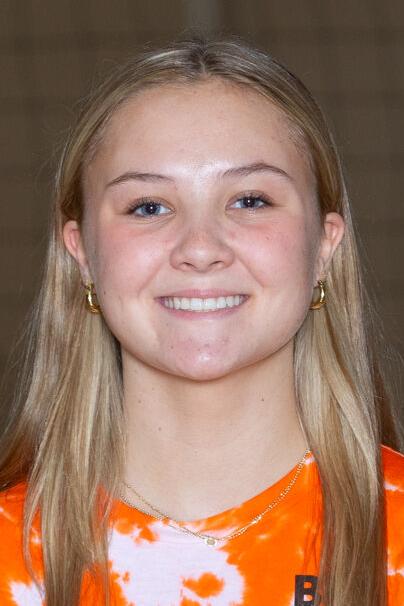 Senior outside hitter Ellie McGinley led the Demons with 27 kills and 25 digs. Junior outside hitter Abby Biggin contributed 24 kills and 6-foot-1 senior middle blocker Caitlyn Flees had 21 kills, eight aces and 10 blocks. Sophomore setter/right-side hitter Lilly Dempkey set the table with 104 assists to go with 14 kills and 21 digs.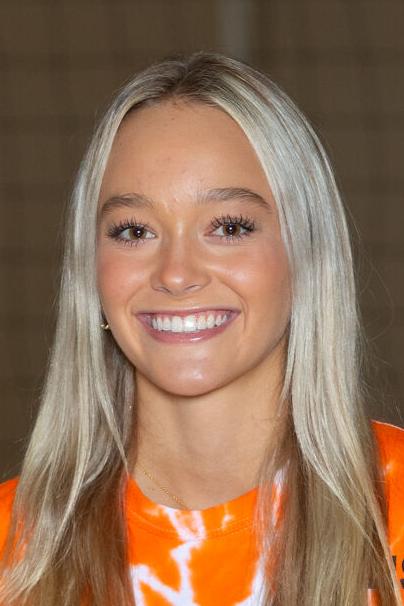 Ella Safar, normally the setter, had a strong day with 44 digs, 14 kills, 11 assists, nine aces and six blocks. Junior libero Kati Berezowitz led the defense with 82 digs and had a team-high 10 aces, and senior libero Katherine Deisher had 40 digs.
Union Grove endured a difficult day, but came out on the other side with school history being made.
The Broncos (18-24) opened Pool A with a loss to Grafton 17-25, 25-15, 15-7 and finished by losing to Oconomowoc 25-13, 25-17. In the Bronze Bracket, Union Grove lost to Middleton 25-21, 27-25 and to Wauconda (Ill.) 19-25, 25-17, 16-14.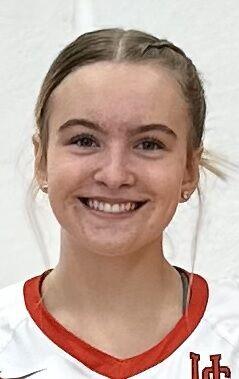 While wins proved elusive it was a positive showing for the Broncos, capped off by senior Carolina Kasuboski setting a school record for aces in a season. Kasuboski finished with six aces to reach 95 aces on the season. She entered the tournament tied with previous record holder Kylie Wilks, who had 89 aces during the 2015 season.
"I am beyond proud and excited about (Kasuboski) and her big accomplishment," Union Grove coach Abbie Hogan said. "Records are not broken every day and this was a huge celebration for us."
Kasuboski also contributed 33 digs and two assists.
Natalie Pitts led the Broncos with a team-high 22 kills and added 12 digs, four blocks and three aces. Alaina Pitts provided 12 kills and Samantha Torresin added 11 kills, nine digs, three aces and two blocks. Lindsay Noll had team highs of 53 assists and 16 digs, and Cassie Klepp added seven kills.
CATHOLIC CENTRAL: The Lady Toppers were without senior setter Jayden Garratt for three of their five matches in the Lodi Invitational Saturday, but held their own to go 2-3 and finish second in the Silver Bracket.
Catholic Central (18-13) opened pool play against Cuba City, ranked seventh in Division 3 in the Wisconsin Volleyball Coaches Association state poll, and lost 25-11, 25-17. The Lady Toppers lost to Lodi 25-5, 25-27 and beat Wisconsin Heights 25-23, 25-19 to fall into the Bronze Bracket.
Catholic Central beat Belleville 25-14, 25-13 to get to the Bronze final and played well there, but lost to Sun Prairie East 25-16, 27-25.
Despite missing the first three matches, Garratt finished with 39 assists, 21 against Belleville, and reached a milestone with her 2,000th assist. Junior Tenley Loos (15 assists) and senior Izzy Kucera (nine assists) helped fill in for Garratt early.
Kills were spread out, with senior Myah Ramsey putting down 30 kills, including 14 against Belleville. Loos had 18 kills and senior Molly Brauer added 14 kills.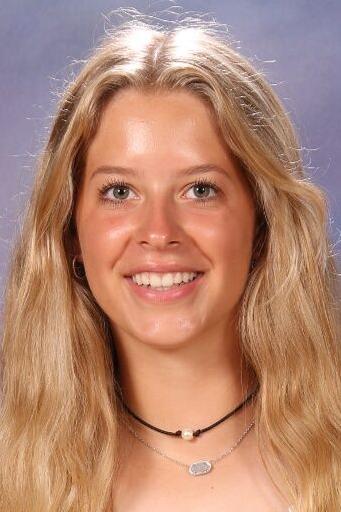 Ramsey led the Lady Toppers at the service line with 13 aces and senior libero Paige Kerkhoff "continues to be an absolute rock defensively," Nevins said, with 74 digs.
Boys volleyball
BURLINGTON: The Demons won their semifinal match in the Bronze Bracket, but lost in the Bronze final Saturday at the Whitefish Bay Invitational.
Burlington (8-19) lost both of their matches in pool play, 25-18, 25-14 to Middleton and 25-22, 25-16 to Glendale Nicolet, and finished in the Bronze Bracket.
In the semifinals, the Demons swept Greendale 25-14, 25-14 and met the host Blue Dukes in the final.
Burlington played tough in the final, but lost 25-18, 27-25.
"We came out strong all day long," Demons coach Mike Jones said. "The team played with a lot more intensity and drive, which helped us stay in just about every match today."
Senior middle blocker James Pirocanac led Burlington with 17 kills and four blocks, junior setter Mason Tomczyk had 29 assists, junior defensive specialist Ben Panackal had seven aces, senior libero Cameron Vetter had 16 digs and senior outside hitter Karsen Skiles added four blocks.
HOMESTEAD INVITATIONAL: HP United lost both of its pool play matches Saturday at the Homestead Invitational, but beat St. Catherine's Co-op in the crossover match to finish 1-2 in the 14-team tournament at Mequon.
HP United (7-14) lost to Whitefish Bay Dominican 25-15, 25-18 and to Hartford 25-21, 25-15 in pool play.
HP United coach Pete Leslie said there was then at least a three-hour break before his team played again. He mixed up his lineup for the first set against St. Catherine's/Lutheran/Prairie and lost, then changed back to his regular rotation and won the next two sets to take the match 21-25, 25-10, 15-11.
"We had no energy after the long break," Leslie said.
Sophomore outside hitter Fischer Jackson led HP United with 12 kills. Junior setter Cameron Betker had 29 assists, freshman libero Cole Betker had 12 digs and sophomore middle hitter Cameron Jones had six aces and three blocks.
No further details or statistics were available for the Angels Saturday night.