Local Burlington organizations react to war between Israel and Hamas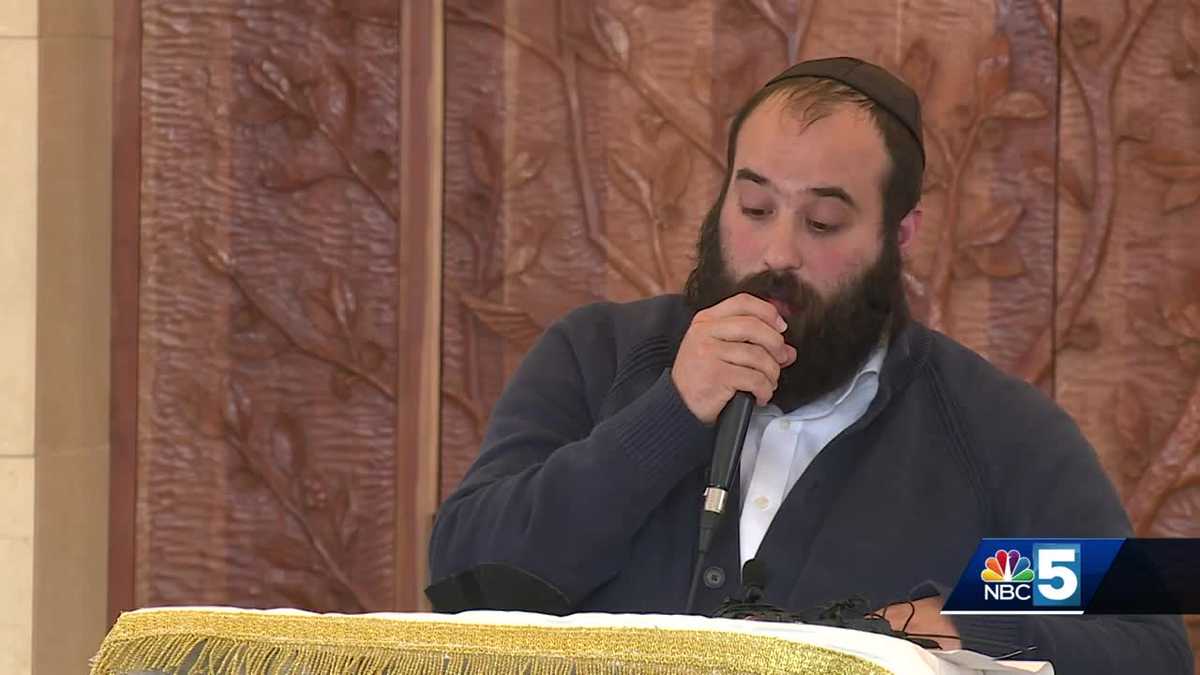 The war between Israel and Hamas has been at the forefront of most people's minds.Hamas is an Islamist militant movement, one of the Palestinian territories' two major political parties. While destruction is taking place thousands of miles away in the Middle East, people in Vermont are speaking out, with some having a personal impact. "Most of my family is there hiding in shelters," said Yaniv Bazini, who right now is in Burlington. "Rockets fell and hit two buildings right next to my best friend's house."Monday, community members gathered at Chabad Burlington for a ceremony about uniting for Israel.They came together in prayer, spoken word, and song to show their support for Israelis in the war.For Rabbi Eliyahu of Chabad Burlington, he believes the war is rooted in antisemitism. "There are certain groups that want to get rid of the Jewish people," said Eliyahu. "It's plain antisemitism."Another local Burlington organization, Vermonters for Justice in Palestine, also made sure their perspective was heard on the conflict at hand."What they did the last 75 years of the malicious housing, destroying villages, stealing water, taking over the land, building settlements, and treating the Palestinians not as citizens and as second class," said Wafic Faour, a spokesperson for Vermont for Justice in Palestine.Faour also explained what Palestinians are ultimately fighting for."Don't forget that the Palestinians are not animals," said Faour. "They're fighting for their independence, dignity, and for their self-determination."Bazini believes both sides will continue to fight.He has no idea when the end will be in sight, but he said at the end of the day, he just wants peace. "We want to live with everyone, no matter what religion and how they look," said Bazini. "We just want to live peacefully."
BURLINGTON, Vt. —
The war between Israel and Hamas has been at the forefront of most people's minds.
Hamas is an Islamist militant movement, one of the Palestinian territories' two major political parties.
While destruction is taking place thousands of miles away in the Middle East, people in Vermont are speaking out, with some having a personal impact.
"Most of my family is there hiding in shelters," said Yaniv Bazini, who right now is in Burlington. "Rockets fell and hit two buildings right next to my best friend's house."
Monday, community members gathered at Chabad Burlington for a ceremony about uniting for Israel.
They came together in prayer, spoken word, and song to show their support for Israelis in the war.
For Rabbi Eliyahu of Chabad Burlington, he believes the war is rooted in antisemitism.
"There are certain groups that want to get rid of the Jewish people," said Eliyahu. "It's plain antisemitism."
Another local Burlington organization, Vermonters for Justice in Palestine, also made sure their perspective was heard on the conflict at hand.
"What they did the last 75 years of the malicious housing, destroying villages, stealing water, taking over the land, building settlements, and treating the Palestinians not as citizens and as second class," said Wafic Faour, a spokesperson for Vermont for Justice in Palestine.
Faour also explained what Palestinians are ultimately fighting for.
"Don't forget that the Palestinians are not animals," said Faour. "They're fighting for their independence, dignity, and for their self-determination."
Bazini believes both sides will continue to fight.
He has no idea when the end will be in sight, but he said at the end of the day, he just wants peace.
"We want to live with everyone, no matter what religion and how they look," said Bazini. "We just want to live peacefully."