Lewis James "Jim" Vandenberg | Obituaries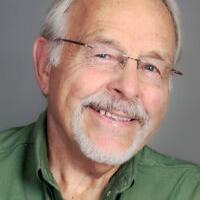 KEOKUK – Lewis James "Jim" Vandenberg, passed away on Oct. 6, 2023, at the age of 84, in Keokuk, Iowa. He was born Nov 5, 1938, in Burlington, Iowa.
Jim is survived by his wife of 63 years, Jerre Vandenberg. He is also survived by his two children, Tammy Craine (David) of Keokuk and Dr. Toby Vandenberg of Keokuk. Tammy and David have two children, Chelsey Mickelson (husband Jordan) of Argyle, Iowa, with children Baylor and Mila, and Tim Craine (wife Torre) with daughter Ava of Quincy, Illinois. Dr. Toby Vandenberg has five children, James Vandenberg (wife Bree) with their children Poppy and Colt of Coralville, Iowa, Olivia Alba (husband Michael) with their children Liam and Lilly of Bend, Oregon, Elliott Vandenberg (wife Mollie) with their children Huck and Granger of Farmington, Iowa, Gabe Vandenberg (wife Ali) with their son Grayson of Colorado Springs, Colorado, and Isabel Vandenberg a college student at Mizzou, in Columbia, Missouri. Jim's surviving sister, Dr. Cathy McPhail, resides in Michigan with her husband Ron.
Completing his primary education in Burlington, and his high school education in Batesville, Arkansas, Jim was an all-state quarterback and team captain of his high school football team, leading them to an undefeated season and number one ranking in the state of Arkansas.
Later, Jim received a full scholarship to Southern Arkansas University where he started on both offense as a running back, and defense as a linebacker. He furthered his education at Southern Arkansas University earning an undergraduate degree followed later by a master's degree.
He began his coaching career in Hot Springs, Arkansas, and later taught/coached in Burlington and Keokuk. Even though retiring after 38 years, Jim continued to volunteer to support his community.
Jim was an active member of First Christian Church in Keokuk, where he served as an elder.
A memorial service will be held in honor of Jim at First Christian Church in Keokuk. Family and friends are invited to visit with the family beginning at 10:30 am, with the service to follow at noon on Saturday, Oct. 14.
The service will be streamed live on the First Christian Church of Keokuk's website and Facebook page, and will be posted on YouTube shortly afterwards.
While flowers can be accepted at the church prior to the service, a memorial fund is being established in Jim's name with details to be posted at the service and on Facebook.
Jim Vandenberg will always be remembered for his dedication to education and coaching, and his devotion to his family. Jim loved people and he will be deeply missed by all those who had the privilege of knowing him.