Invasive, mutant version of crayfish discovered in Burlington-area waters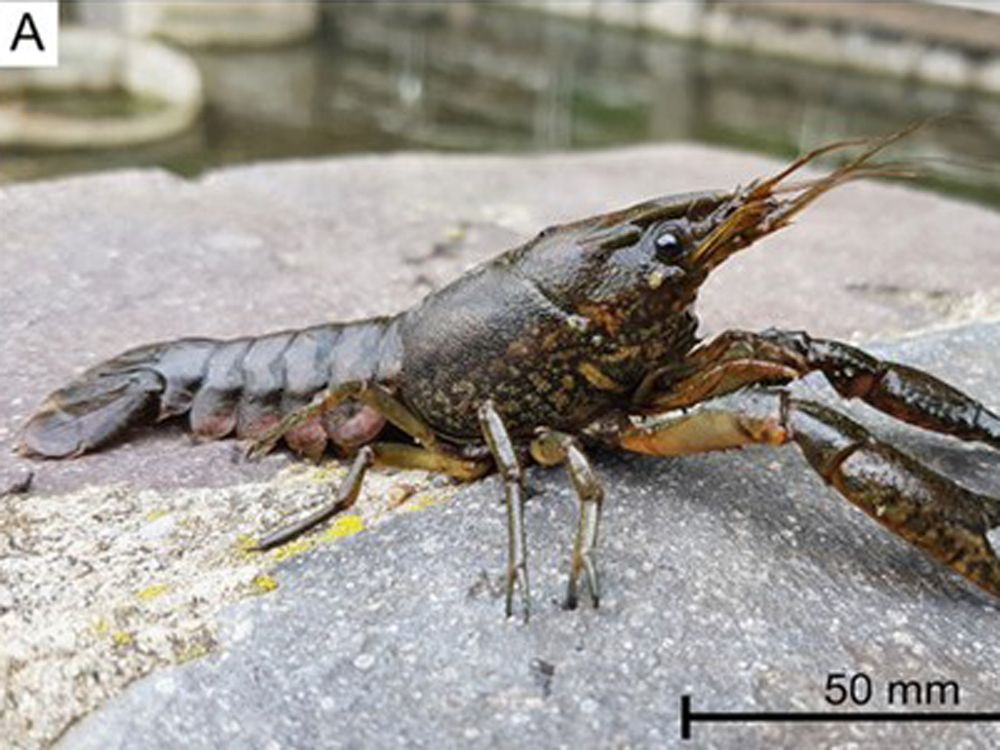 An invasive species of self-replicating crayfish — believed to have been created in captivity — has been found in Ontario waters.
This advertisement has not loaded yet, but your article continues below.
We apologize, but this video has failed to load.
The prohibited marbled crayfish, also known as marmokrebs, was discovered for the first time in the wild in Canada earlier this year in a Burlington-area pond, according to an
Ontario Ministry of Natural Resources and Forestry
statement released Aug. 4.
No known wild species of marbled crayfish exist and it is believed to have originated through the aquarium trade in 1995.
The marbled crayfish is regulated under the Invasive Species Act — one of more than 30 species with that designation — and are illegal to "import, possess, release, transport, breed/grow, buy or sell … in Ontario,"
according to the MNRF statement
. "You can't even keep them in an aquarium. They may be listed for sale under other names such as marble crayfish, self-cloning crayfish or marmorkrebs."
This advertisement has not loaded yet, but your article continues below.
Recommended video
This
version of crayfish is a mutant
with the ability to reproduce quickly and is capable of cloning itself, which means only one could be responsible for starting a new population. One marbled crayfish has the ability to produce hundreds of offspring every time they reproduce, "without the need for sperm or a fertilized egg," according to the MNRF.
"If established, marbled crayfish will have a negative impact on Ontario's native crayfish populations through competition for food and habitat," the MNRF said. "Marbled crayfish can rapidly take over an area and replace native crayfish species, which are already being impacted in parts of Ontario by the invasive rusty crayfish.
"Marbled crayfish may also impact Ontario's biodiversity by feeding on algae, plants, invertebrates, and amphibians and may cause shoreline destabilization and erosion through burrowing activities."
Marbled crayfish have been found to survive in many different environments, including countries with climates like Ontario. They have been released and become established in nine European countries and Madagascar and Japan.
The species, which resembles a miniature lobster, is medium-sized (3-10 centimetres in length) with a body that can be dark brown, tan, brown-green or sometimes blue, always with marble patterning.
The MNRF is asking anyone who has seen the invasive species in the wild to call the toll-free Invading Species Hotline at 1-800-563-7711.