In the news today: Statistics Canada to release September jobs data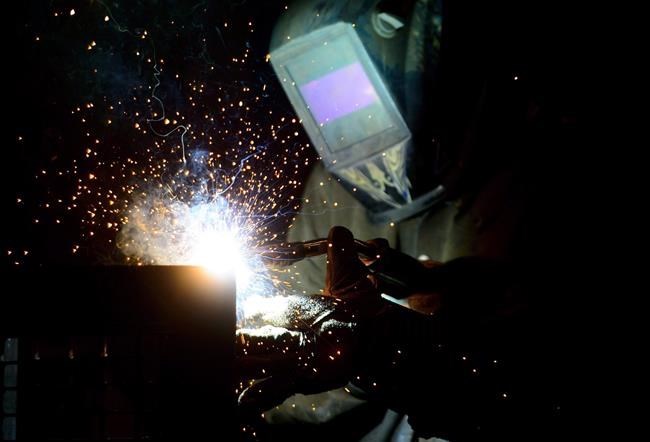 Here is a roundup of stories from The Canadian Press designed to bring you up to speed on what you need to know today…
Here is a roundup of stories from The Canadian Press designed to bring you up to speed on what you need to know today…
Statistics Canada to release September jobs data this morning
Canadians will get an updated picture of the jobs market when Statistics Canada releases its Labour Force Survey for September later this morning.
The jobs market surprised to the upside in August as employers added 40,000 positions in the month, double the consensus expectation among economists.
The jobless held steady at 5.5 per cent, ending a three-month streak of rising unemployment.
—
Here's what else we're watching …
Canadians likely to spend more on Thanksgiving dinner this year
After more than a year of high food inflation, families gathering this weekend to gobble Thanksgiving dinner may feeling the pinch after their grocery shopping.
Statistics Canada reported last month that prices for food purchased from stores rose 6.9 per cent in August, down from an 8.5 per cent increase in July but still well above the month's headline inflation rate of four per cent.
Last year, the price of a kilogram of fresh turkey was about $6.59, or $42.84 for a 6.5-kilogram bird, according to the Agri-Food Analytics Lab.
A survey of weekly flyers from major grocery chains in the leadup to Thanksgiving shows some stores have seen a markup for the same product. At Metro, a fresh turkey cost $9.90 per kilogram, while at Sobeys, the price was listed at $7.69.
—
Unifor facing resistance as GM deadline nears
Unifor says it is still facing resistance from General Motors as an Oct. 9 deadline approaches for contract negotiations with the automaker.
National president Lana Payne says some progress has been made, but that there's nothing automatic about having the company agree to the terms it reached in September with Ford Motor Co.
The union will also have to work to convince its own members.
Union members at Ford only voted 54 per cent in favour of their deal, and it was voted down by skilled trade members in Windsor and Oakville.
—
RCMP not keeping statistics on ghost guns
The RCMP say that despite the increasing prevalence of 3D-printed firearms, they don't have a database on the weapons also known as ghost guns.
They say they are aware of several seizures of ghost guns in Canada, but don't collect statistics.
The Mounties also say they are aware of a range of available 3D print files used to create different types of firearms, including assault rifles.
Possession of an unlicensed ghost gun is illegal in Canada, but there is nothing in the law that prohibits a person from possessing a digital blueprint to make a 3D firearm. —
Alanis Morissette on her uncontainable live energy
Alanis Morissette knows her herky-jerky body movements in concert are unorthodox but says it's because she has so much pent-up energy in her body that she "can barely hold it."
Morissette said the intimacy of the stage feels "in a strange way … like this tiny, little glittery fishbowl."
And while she's toned down the energy of her dance moves in recent years, she still lives for the "sacred moment" of performing live.
The "You Oughta Know" singer reflected on her stage presence while speaking about Mirvish's production of "Jagged Little Pill," which begins its month-long run at the Princess of Wales Theatre in Toronto on Oct. 24.
The jukebox musical revolves around the struggles of a family, set to songs from Morissette's 1995 debut album of the same name. Its Tony Award-winning book is by "Juno" screenwriter Diablo Cody.
—
This report by The Canadian Press was first published Oct. 6, 2023.
The Canadian Press