Historic North Pownal church, Our Lady of Lourdes, expected to be sold | Local News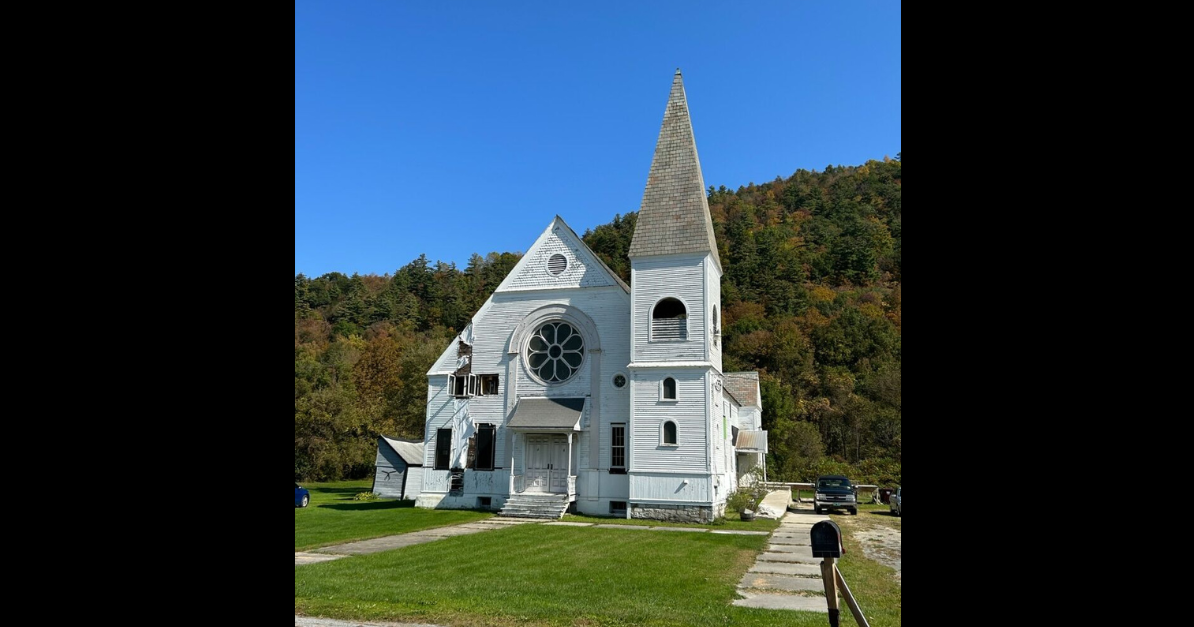 NORTH POWNAL — The historic Our Lady of Lourdes church building is under contract to be sold to a buyer with plans to renovate it into a spacious residence.
The closing date for the sale is in early November, said Jenifer Hoffman, principal realtor and owner of Hoffman Real Estate.
While declining to release the person's name or the sale price at this time, Hoffman said it is "someone who plans to continue the work of converting the property from a church into residential."
SOLD TWICE
A few years after the church was closed and deactivated by the Catholic Diocese of Burlington, craftsman James Gardiner purchased the landmark structure on Route 346 for $45,000 in 2017. He began renovations that spring to accommodate living space and a workshop area.
Gardiner, who had relocated his business here from Lancaster, Pa., was the owner of Atmosphyre, which offered custom home fixtures and accessories, sold primarily through his website.
The property was subsequently sold to the current owner, Richard Fortinberry, Hoffman said, and he continued renovation work.
She said that included "the very dirty work of removing 1.8 tons of plaster from the interior, as well as insulating. There was almost no insulation in the building."
Hoffman said Gardiner "spearheaded the majority of structural improvements that were made from a church to mixed use. The second floor was added, which doubled the square footage of the church. He did all kinds of reinforcement to the foundation as well."
Currently, she said, the interior "is still very open and has not been sheetrocked."
'TONS OF INTEREST'
The person buying the former church "has done large-scale renovations before in other properties that she – it's a single female – has bought and sold in the past, and I think one of those most recently was in Vermont," Hoffman said.
"She is not a Vermonter but will be using it as a place to bring her extended family all together."
When the building went up for sale "there was tons of interest, including people who are film producers, a writer, someone who operates a dance studio," she said. "People who are just creative types; people who could just see this giant gallery type space and envision it."
Despite the suitability for creative purposes, she said the person who is buying it "did not need that mixed-use; for them it will be a residence," she said.
Hoffman added, "I have to say that the zoning is quite phenomenal there. I was really impressed with Pownal's zoning bylaws, that they did allow for so many different types of uses."
FRENCH CANADIANS
When Our Lady of Lourdes Church was closed in 2011, the Banner – quoting historical society records and longtime parishioners – said Catholic masses for the French-Canadian immigrants arriving in 19th century were first held in private homes.
Services were next held upstairs in the general store building adjacent to the then-thriving textile mill on the Hoosic River, beginning in 1887.
Later, Albert C. Houghton, the first mayor of North Adams, Mass., and at one time owner of the North Pownal mill, sold a parcel of land for a church to the Diocese in Burlington for $1.
There were 85 Catholic families listed in the village at the time, and they contributed money for the construction and held fund-raisers to cover the contracted price of $5,700 to build the church.
Our Lady of Lourdes opened in the spring of 1898 and a formal dedication was held in October.