HF 718: Property Tax Relief or City Budget Squeeze? | The Hawk Eye – Burlington, Iowa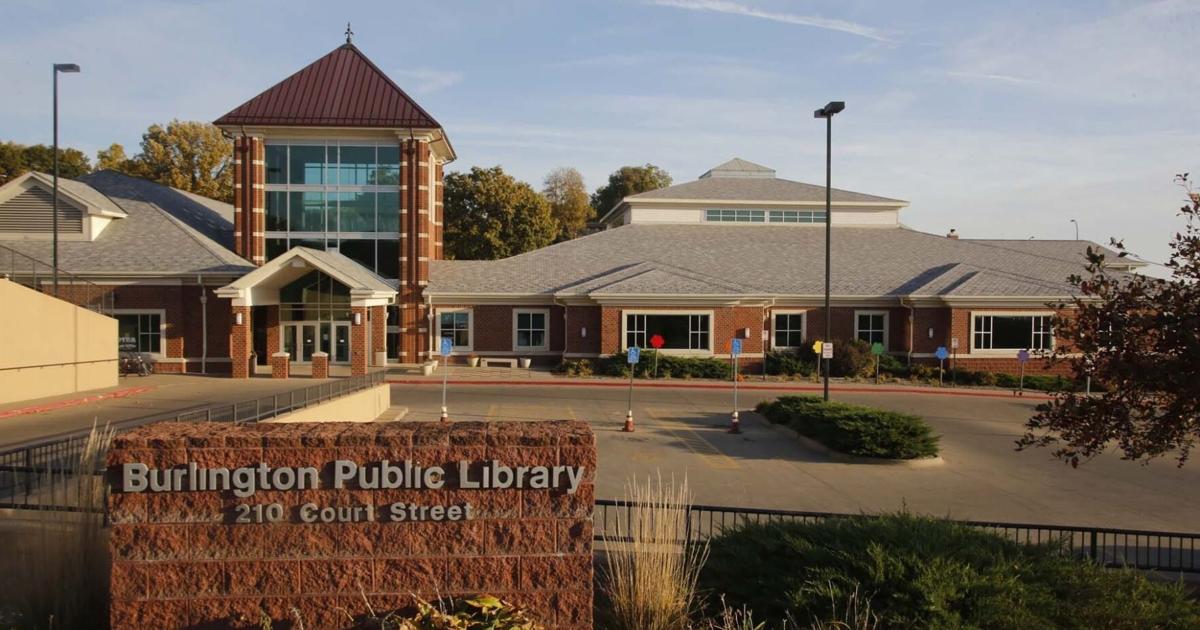 House File 718 will collapse all voted and non-voted permissible levies under one general fund umbrella, and in the case of the City of Burlington, it will erase a vote of the populace.
The move will provide property tax relief but will come at a cost to some communities.
City of Burlington voters approved a 27 cent/$1,000 in assessed valuation levy to provide funding for the Burlington Public Library.
This special levy will be folded into the general fund levy incrementally until it is fully absorbed in FY29, erasing the will of the people and approximately $195,000/year in additional property tax funds from the city's budget.
"Property taxes are very much a local issue. Property tax concerns need to be raised at the level where decisions about them are made – your local school board, city council and county board of supervisors," said Burlington City Manager Chad Bird.
HF 718 is implemented on a step-down approach, which means the city will be able to absorb the change incrementally over the next five years.
Taxable valuation of property in the City of Burlington has stagnated over the past two fiscal years, losing value by 2.2 percent in FY23 and 2.39 percent in FY24. HF 718 caps allowable growth at 3%, which means that no matter how high property values rise, the municipality will only be able to assess taxes up to 3% of that growth.
The general fund levy has been 8.10/$1,000 for many years. That rate isn't expected to change.
All total, Burlington is expected to lose $457,667 by FY29 as the result of the implementation of House File 718. The areas of the cities budget that currently benefits from additional levy funds are: Operate and maintain a public transit system — $163,715; Operate and maintain a city owned civic center (Burlington Memorial Auditorium) $97,984 and the Burlington Public Library — $195,968.
These cuts would put the tax levy at $14.80/$1000. The levy rate this year is $15.43/$1000.
"We can all appreciate that property taxes are something that nobody likes to pay and we all think they are too high. But what do you not want to have because of this?" Bird said.
"The City of Burlington has a stable tax base, and we enjoy tremendous quality of life and provide incredible service for what we receive," Bird said.
Bird said he thinks the impetus for the change came about when legislators were knocking on doors campaigning. "I think they were asked to do something about high property taxes, and HF 718 was the answer to that," Bird said.
Levy Rates for Similar Cities
A comparison of tax levy rates among Iowa cities of similar size, Burlington is in the middle of the pack.
Cities by Population and Property tax Levy Rate
Ottumwa – Pop. 25,175 — $21.21/$1000
Fort Dodge – Pop. 24,657 — $16.16/$1000
Muscatine -Pop. 23,413 — $15.97/$1000
Burlington – Pop. 24,461 — $15.43/$1000
Marshalltown – Pop. 27,433 — $15/$1000
Coralville – Pop. 23,125 $14.31/$1000
Clinton – Pop. 24,391 $13.60/$1000
Mason City — Pop. 26,924 11.33/$1000
Johnston – Pop. 24,390 — $10.68/$1000
Competition with other states
Bird said there is also a push state-wide to be competitive with other states – especially those with lower or no property tax collected. "But government must get revenue from somewhere to operate and provide services. They may not have property taxes, but they are making it up somewhere else. So where is it coming from?" Bird said.
Expansion of the Military and Elder Residential Tax Credit
Bird said the expansion of the Military and Elder Residential Tax Credit will cut further into property valuations and the impact of that will compound the budget squeeze brought on by HF 718. The military credit is an additional $4000 off the taxable value of a property. The City of Burlington has 1,061 military credit parcels. This expansion will result in an estimated $65,000 loss of revenue.
The elder residential tax credit $3,250 per property discount. The city has 1,938 properties signed up to receive this benefit with the resulting reduction in tax receipts of $97,000. In FY25, this exemption will increase to $6500 per eligible property.
City of Fort Madison
Fort Madison Mayor Matt Mohrfeld said he is unsure right now what the implications of HF 718 will be for the city of Fort Madison.
Mohrfeld said the city will be negotiating contracts with the fire and police departments this year.
"I have experienced payroll inflation in my own business. We don't know how this will go," Mohrfeld said.
His concern is that if negotiations lead to higher salaries, the restrictions HF 718 put on the cities ability to levy taxes will hamper the city's ability to raise the funds to cover those increases.
"If we end up having to reduce head count in order to cover the salary increases, what are we really gaining?" Mohrfeld said.
"It's frustrating that they (state legislators) are mandating these things for us to do but limiting our ability to levy to cover those things," Mohrfeld said.
Mohrfeld said the city is taking a proactive approach and will be sitting down with local legislators soon. "We want to get a feel for what the spirit of this is — where it's coming from and what it is intended to do," Mohrfeld said.
Efforts in the community to clean up dilapidated structures and shoring up public safety have been underway for the past few years.
"It seems like we are being penalized for doing what we should be doing. The uncertainty of all of this is a little unnerving," Mohrfeld said.
City of Keokuk
Keokuk City Manager Cole O'Donnell said it is unlikely that HF 718 will have much of an impact on the city's budget or levy rate. The city does not have any special election levys. However, if the emergency services levy is required to be rolled into the general service levy, the city would stand to lose about $100,000 yearly. "However, I don't think that is likely to happen," O'Donnell said.
O'Donnell and Bird both said they would be following interpretation and guidance from the Iowa League of Cities. The Iowa League of Cities is holding a workshop for cities specifically for HF718 in November. O'Donnell said he would know more after that takes place.