Healthcare professionals focus on loss of services in upstate N.Y.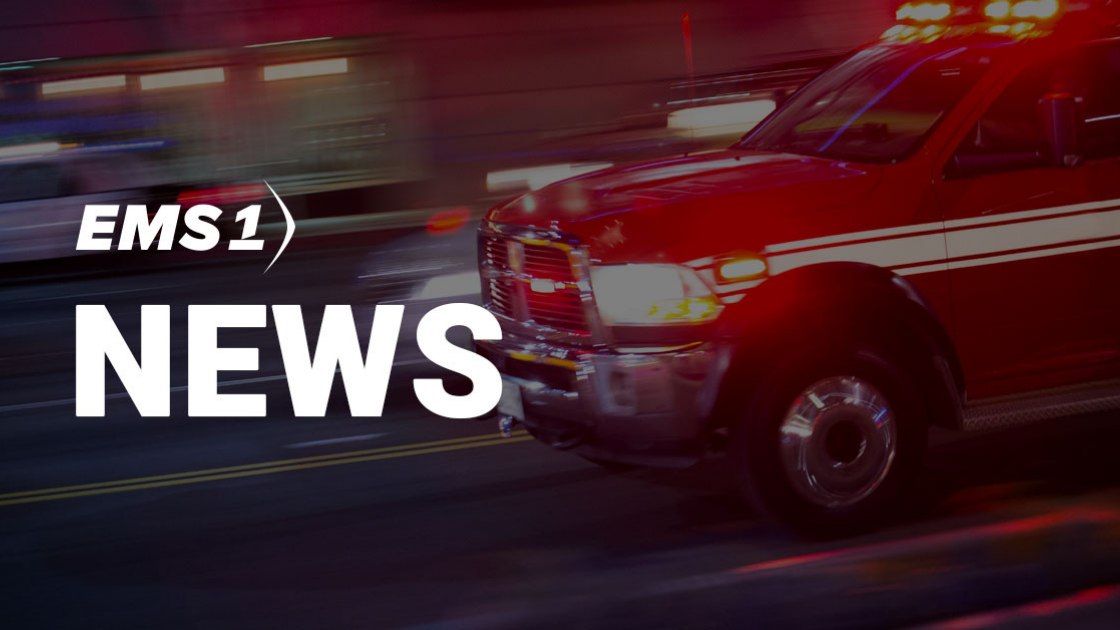 By Carly Newton

The Press-Republican
PLATTSBURGH, N.Y. — In recent years, health care services in the North Country have dwindled. Local healthcare professionals say it's only getting worse.
"When I started in the emergency room," Chris Swiesz, a nurse at The University of Vermont Health Network — Champlain Valley Physicians Hospital (CVPH) for nearly 23 years, said, "we offered just about every service you could think of … we had all types of on-call doctors that we could call and get to if a patient came into our emergency room needing care."
"We don't have that anymore."
TOWN HALL
Swiesz, who works in the ambulatory surgery center as well as the emergency department at CVPH, was one of several New York State Nurses Association (NYSNA) nurses, health care professionals, labor organizers and community members who all gathered at a community town hall meeting Sept. 26 at the Hampton Inn & Suites in Plattsburgh.
Attendees discussed the North Country region's growing crisis over inadequate staffing and the loss of healthcare services in recent years.
Sivan Rosenthal, a strategic researcher for NYSNA, presented several graphs and statistics to the audience that depicted how access to health care locally has worsened in just 20 years.
Rosenthal said almost every North Country hospital consolidated into a larger health system in recent years. In this region, the two health systems have been The University of Vermont Health Network or St. Lawrence Health.
"So you can already see sort of the way in which consolidation has moved a lot of the governance of how health services are distributed outside of the region itself," she said.
"So this has not improved access to care and health care in the North Country."
Rosenthal said as it stands now, 30% of North Country residents are more than a half hour drive away from a hospital or ICU. When it comes to pediatric care, 30,800 or 42% of North Country children live more than an hour away from a hospital that is currently operating pediatric beds, she said.
Additionally, she said 10% of the North Country population live in places where they only have access to UVM-affiliated hospitals for health care within one hour of driving.
"And that market share really means a couple of things," Rosenthal said. "It really means more influence over prices, wages, it means more influence over what services are available. So if UVM closes services in an area where you only have access to them, they really have the power to control, sort of, what healthcare you can receive within a reasonable distance of your home."
LOSING BEDS
Of the several alarming statistics Rosenthal presented at the town hall, the North Country losing around 34% of its staffed inpatient beds between 2000 and 2020 was another.
"If you look at sort of the broader surrounding regions as a whole, the Capital District, Central New York, Mohawk Valley and the North Country combined lost around half of their beds," she said.
"This is primarily due to the closure of services that aren't considered profitable. So that's services like maternity care. Maternity care brings in a lot less money, whether you look at it per patient discharge or per patient day, than services like med surg or intensive care services."
Many of those who spoke at the town hall shared the belief that their hospitals' affiliation with UVMHN in Burlington, Vt. is to blame for the health care challenges they are currently facing.
Kim Bouvier-Barnes, a nurse at Alice Hyde Medical Center (AHMC) in Malone, which lost its maternity center in 2022 and will soon lose its intensive care unit, says she has seen this for herself.
"There is a crisis in the North Country and our community — Malone — is in danger … We should be the red flag for everybody, because they've stripped us of most of our services. and when I say 'they,' I mean the network at large," Bouvier-Barnes said.
"There was a merger of health care systems, and it was sold to us as a partnership, (but) it has been a takeover. They've taken away many services from all sides. First of all, it was maternity. We have no maternity services, and we have no plan for emergency maternity services. It's the 'seat of your pants' kind of thing."
Other critical services lost at Alice Hyde include their blood bank and most surgical lines, Bouvier-Barnes said. Currently, they do not have a general surgeon, she added.
"So don't get in an accident there."
Where are patients going then? Well, Malone-area patients get transported to CVPH when transport is available, Bouvier-Barnes said. But Swiesz said even CVPH's regular services are being cut back, making it difficult to treat the patients showing up there.
"We now no longer have full-time orthopedics. We no longer have full-time gastroenterology. Really, those are basic things everybody should have access to. We don't have a full-time urology. We have one doctor in Plattsburgh for urology services. We no longer have on-call for nephrology, for renal," Swiesz continued.
WHERE TO?
"Where do you go to get those services? There's really only one direction to go." An hour east to UVM, he said.
The problem with that is the travel and time it takes to get across Lake Champlain.
Swiesz said in his duties at the emergency department, he would coordinate transport services for patients that had to go to Vermont for health care.
"I'll tell you, tall order on a good day," he said about arranging transport. "Ambulance transport, air transport, it's very hard to get in our area."
He said there have been instances in the winter where the ferries weren't running due to ice, the wind was dangerous to fly a helicopter in and other means of getting across the lake were impassable.
"Those are the dilemmas that we are put in, you know, as nurses and as members of our healthcare team, trying to get people to understand in the North Country that cutting out the services is not beneficial."
Inadequate staffing has not helped either. The NYSNA said between 2020 and 2022 alone, the North Country region lost 420 nurses or 12.4% — the biggest percentage loss of any region in the state.
Barnes believes this is due to a shortage of facilities that offer sustainable working conditions rather than a "nursing shortage."
"We are the solution," she said.
"And we're ready to put our employers' feet to the fire if necessary. Our contracts are all up this year — Alice Hyde and CVPH. Just like the nurses brought you through the pandemic, the nurses are going to stand for nurses and for our patients and our communities, because they need us to say something."
Vicki Davis-Courson, a nurse for nearly 20 years at CVPH, similarly said "nurses get into this profession because we care."
"It's not that we don't want to stay — it's that we're not being empowered. UVM is not giving us the staffing that we need to provide the best care possible," she said.
"That's why young nurses keep leaving."
HOSPITAL RESPONDS
All of these healthcare challenges, though, are not unique to the North Country, AHMC and CVPH President Michelle LeBeau said in a statement.
"Rural healthcare organizations across the country face serious challenges that include navigating high demand for care, staffing shortages and inflationary pressures that increase costs and threaten financial stability — and Alice Hyde and CVPH are no exception," she said.
"To ensure that we can continue to care for our patients, we are taking innovative steps to invest in our people and develop, nurture and retain talented, compassionate healthcare professionals. Working in conjunction with our University of Vermont Health Network partners, we've initiated several workforce development programs to allow our people to grow while filling hard to recruit position such as registered nurses, surgical techs and respiratory therapists."
LeBeau continued to say that "given the changing landscape of health care today, collaboration is the key to success."
"It is important to be able to connect our patients with the care they need when they need it. Being part of the UVM Health Network assures that our patients have access to a higher level of care and specialty services — things that smaller facilities often struggle to provide. Through efforts like AHMC's pursuit of Critical Access Hospital status, we are building a stronger health care system for our communities and the North Country as a whole."
(c)2023 the Press-Republican (Plattsburgh, N.Y.)

Visit the Press-Republican (Plattsburgh, N.Y.) at pressrepublican.com

Distributed by Tribune Content Agency, LLC.