Falcons looking to clinch playoff berth | The Hawk Eye – Burlington, Iowa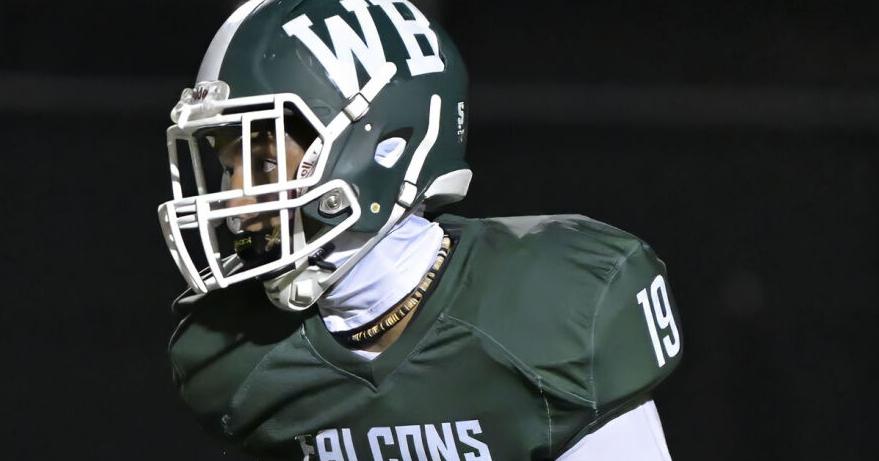 Plenty is at stake for the West Burlington-Notre Dame football team this week.
The Falcons have an opportunity to achieve a great deal in their homecoming matchup against Davis County on Friday night at Bill Nelson Field.
With a win in the regular-season finale, the Falcons will qualify for the playoffs for the first time since 2014.
It would also give WB-ND its first winning season since 2009.
"This is exciting for everybody to have this opportunity," WB-ND coach Joe Bowman said. "West Burlington has a long history of winning football, but that hasn't been the case over the last 15 years.
"Having this success means a lot to the community and the school district. It proves we are doing things the right way and moving in the right direction."
The Falcons are 4-3 overall and 2-2 in Class 2A District 5 play. Davis County is 2-5 overall.
"It is homecoming week and Senior Night, so we obviously have a lot going on," Bowman said. "There will be a lot of emotion, and we want our guys to enjoy homecoming and the memories they are making.
"We want them to embrace it and have fun with it. But we also want them to stay focused on being ready for this game and the guys have responded extremely well in practice this week."
West Burlington-Notre Dame is coming off its biggest win of the season.
The Falcons earned an impressive 19-8 win at Albia last Friday.
Junior Quincy Collins rushed for 139 yards and a touchdown for WB-ND. Senior quarterback Caden Schwenker passed for 144 yards and a score.
Junior Blake Wilson led the Falcon defense, recording three sacks and recovering a fumble in the win.
Junior Emry Watson continues to excel on defense with 60 total tackles. Collins has 46 tackles and sophomore Kael Cook has 38.5 total stops.
"Where it all starts for this team is with our defense," Bowman said. "The light has been flipped on for the defense. They understand what we need to do, and they believe in what the coaches are telling them.
"They are playing fast and making a lot of big plays. They've done a great job."
Collins has now rushed for 687 yards and 10 touchdowns this season.
Schwenker has been superb all season, passing for 970 yards and running for another 360 yards.
He has accounted for 10 touchdowns, including seven passing and three rushing.
WB-ND senior Dylan Kipp leads the team with 284 yards receiving.
The Falcons face a Mustang squad that has lost their last three games by a combined 133-28 score.
Davis County is coming off a 42-7 setback at Mediapolis last week.
Mustang junior quarterback Carter Will has passed for 362 yards and four touchdowns. He has thrown six interceptions.
Will has also rushed for 358 yards and two touchdowns. He has 39.5 tackles on defense, including five for loss.
"Will is a big kid — he is 6-2 and 205 pounds," Bowman said. "He presents some challenges. He is a tough runner who is hard to bring down. He also has a good arm, and he can throw the ball."
Junior Brett Prevo leads Davis County in rushing with 369 yards and two TDs.
"They run a lot of different formations that we have to be ready for," Bowman said. "We have to read our keys, know our assignments and play sound fundamental football like we have been."