Election 2023: Burlington City Council 4-year seats questionnaire | The Hawk Eye – Burlington, Iowa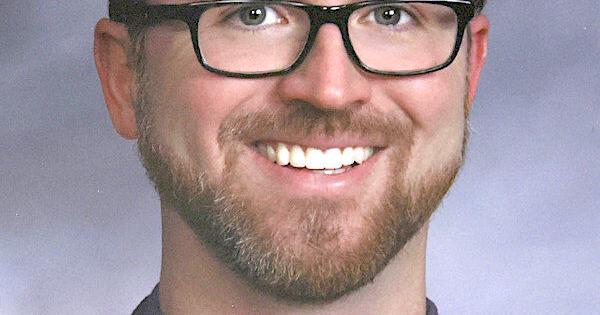 Editors note: This is the second of three stories previewing the Burlington City Council candidates before the 2023 primary election on Oct. 10.
The city of Burlington has two seats up for election this November and with six citizens looking to fill those seats the candidates must face a primary before the general election.
The primary, which will be held on Oct. 10 will see incumbents Robert Critser and Bill Maupin face off against lawyers Travis Inghram and Jenny Klever-Kirkman as well as former Burlington Mayor Tim Scott and former Library Director Kay Weiss. The four highest vote getters will proceed to the November election where two will be elected to the Burlington City Council for four years.
In this first half of the candidate questionnaires, candidates Critser, Klever-Kirkman and Scott answer questions about their background, motivation to run for city council and the biggest issue the city faces. The answers for Inghram, Maupin and Weiss will appear in Saturday's edition of The Hawk Eye.
Biography
Robert Critser: I'm 43. My wife and I have three beautiful children, two girls and a boy. I have lived in Burlington most of my life. I am a graduate of BHS and SCC. I spent six years serving in the Iowa National Guard. I retired from Walmart after 20 years of service. I'm currently a bread delivery driver for Sara Lee. I am also currently serving a four-year term on City Council.
I believe in community. I believe in building relationships. I am known for the life-affirming articles I wrote for the Opinion page in the Hawk Eye Newspaper and for running with my friend, Jesse. I believe in highlighting the positive things Burlington has to offer and sharing why Burlington is great place to live, work, and play.
Jenny Klever-Kirkman: I grew up in northeastern Iowa on my father's small family farm. My mother was a nurse for 45 years. They are both retired now and still reside on the family farm. I have one sister who presently works in HR and is raising four children with her husband. Following high school graduation, I attended the University of Iowa, graduating with an Honors B.A. in Communication Studies and an International Business Certificate. I went on to obtain a J.D. at the University of Iowa Law School. While attending Iowa, I worked at both the Cedar Rapids and Iowa City Convention and Visitors' Bureaus, in addition to other various jobs to pay for my education. In 2004, I moved to Burlington where I began my law practice at Beckman & Hirsch and later at my own firm, Robberts & Kirkman, LLLP. Previously married, I have one child who is presently in high school and involved in a variety of academic and extra-curricular activities. My significant other is an RN, presently working as a traveling nurse while completing his accreditation as a Family Nurse Practitioner. I spend the majority of my free time in service to my high schooler's activities, traveling, attending live music events, reading, and practicing yoga.
Tim Scott: I'm married and have four kids, one is deceased. I have seven grandkids. I am born and raised in Burlington, graduated BHS. Served in USAF. Was on School Board in the early 80's. I served 16 years on the city council and six years as Mayor. I attended SCC, Wichita State University, and credits through the Community College of the Air Force.
What motivated you to run for city council?
RC: I feel like I represent and relate well to most people in Burlington. I have a blue-collar job and I come from humble beginnings, so I understand what it's like to struggle. I'm willing to have a discussion and listen to what other people have to say, and then make a decision based on the information available to me. I chose people over politics, but I'm not afraid to debate with people about what our policies should be. I am motivated to run for City Council because I believe we're doing a good job and I want to make sure we continue to be on the right track to enjoy a successful future.
JK: Like many other candidates, I've been nudged into running by family and friends. I have lived in the Burlington community for almost 20 years now, owning a business downtown since 2010, and raising my child here. I am motivated by a desire to be of service to others and lend my unique experiences to the Board. My primary motivation is to facilitate more transparent and proactive communication between the board and citizens. I am interested in issues concerning infrastructure, fire and safety, and continuing to make Burlington a City that is desirous for professionals and families to move to.
TS: I liked serving before and want to serve again.
What previous civic or leadership experience do you have, if any?
RC: I have served four years on City Council. I have been part of the Grimes PTO since 2015. I have served on a variety of boards and committees, such as BRE or Relay for Life. I have volunteered for Paint-a-Thon and I'm the Captain for Team Jesse.
JK: I have served on a number of area organizations, including the Burlington Area Chamber of Commerce, Southeast Iowa Symphony Orchestra (former President), Burlington Library Board of Trustees, Fine Arts League (former President), Burlington Area Arts Council, Business and Professional Women's League (former President of local and state), and the Notre Dame Foundation Board (former President).
TS: I was a reserve Police Officer for several years prior to being elected to the council. I was a cub scout and boy scout leader when my kids were growing up. I was on various boards at the Chamber of Commerce and DPI. I served aa general chair of the Burlington International games for 6 years. I chaperoned 1999 BHS band to Washington DC to march in the July 4th parade there. See Bio.
How should the city council make Burlington 'a great place to live, work and play?'
RC: By encouraging investment in business and development, which will stimulate and create job opportunities, a demand for housing, and a revival of arts and entertainment. I think offering public amenities is key. Our beautiful parks and riverfront are our greatest treasures, so we should accent them whenever possible.
We should encourage tourism. We should be talking about our wonderful library. Our downtown has so much to offer, whether it's food or drink, entertainment, or shopping. We have uniquely crooked Snake Alley. We also have the Roosevelt corridor, and it also offers food and drink, except there's hotels, and a casino, and a water park.
We have a baseball stadium. We have a sports complex.
We need to tell people what we have. It's the one time I'm fine with bragging a little bit.
JK: First and foremost, proactive and transparent communication with citizens regarding all City projects, with opportunities for resident involvement in decision making. Secondly, we can continue to raise the appeal of Burlington to attract professionals and families to the area. This may include incentives for new housing, increased sidewalks and trails, the continued attention to public safety and fire safety, and potentially increased parking in areas downtown. Getting Cascade Bridge back into service is also a priority and increasing opportunities for riverfront recreation. Raising awareness that Burlington is a safe community with diverse opportunities for employment and recreation, getting us on the map as a place to work, and play, and raise families.
TS: Encourage others to invest time, and money in Burlington. Control spending.
What is the biggest issue Burlington faces?
RC: Generally speaking, people are often unaware of the progress Burlington is making, and of plans that are already in place. People are often surprised to find out a project, like the Cascade Bridge, was put in the budget in 2020. Despite our best efforts to communicate to the public, too many people are unaware.
We're recovering from tough times and I don't know that everyone has realized we're on the rebound. Burlington is getting better!
JK: To a large extent, public perception is probably one of the biggest issues facing Burlington, particularly when it comes to population growth and growth of community opportunities. The extent to which Burlington is perceived as a healthy, safe, diverse and vibrant community affects the extent to which people want to live and work here. That has ramifications on everything from the businesses who locate to the area, the number of professionals available to serve the community, the perception of the desirability of area schools, availability of good health care, and even the opportunities for shopping, food, arts, sports, and recreation. In a very real way, it also effects the funding available to the City to serve the community.
TS: I do not see a big issue, rather a lot of small issues. There are numerous housing issues. Businesses run out of the home without variances or enforcement. Illegal parking, parking on the city ROW, parking across sidewalks, parking in the yard without a hard dust free surface, parking on the wrong side of the street
What is one issue which you feel needs more attention?
RC: I feel it is everyone's civic responsibility to educate themselves about how local government works and operates. We offer Citizens, Police, and Fire Academies — so people can sign up and have the opportunity to learn everything people ask about, but we struggle to fill those classes. If more people understood budgets, and five-year plans, and agendas and meetings, people would feel so much better about what it is we're doing as a community. Burlington is on the rise and I wish more people knew it.
JK: Transparent proactive communication and residential recruitment. These two things present themselves in a variety of ways, but we need to recruit and retain residents who want to contribute and invest in the health, safety and growth of the community and work on the areas of development that are going to facilitate that.
TS: The ability of the people to interact with the council as a whole. Yes there is opportunity for the public to speak but the council has allowed themselves to be silenced in response. This is happening all over the country and it is an attempt to disengage the citizen from the process and it needs to stop. This is not new, it has happened for years and yes it also happened during my previous terms in office, I did not like it then and I like it less now.