BUS/BCSD agreement gets kids to school | News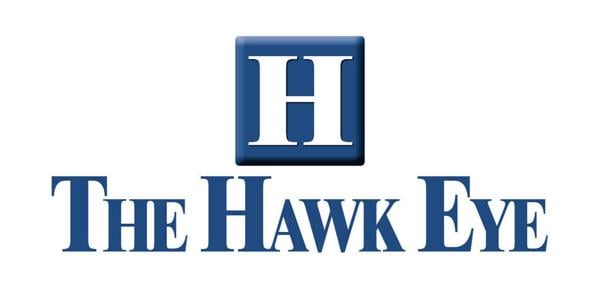 A cooperative agreement between the Burlington Community School District and the Burlington Urban Service (BUS) will remove one more barrier to school attendance.
The BCSD School Board approved an agreement with BUS at the board's meeting Monday night. The agreement will allow all BCSD students to ride BUS for free with a student I.D. Students may use last years school ID until new ones are issued this fall.
"The benefit of this program to the district far outweighs any of the cost," BCSD Superintendent Robert Scott said. The district's cost for the service is $3,248 per month and the additional service is considered an enhancement to the district's transportation program and not a replacement.
BUS will benefit from a documented source of riders which will assist the service in obtaining state and federal transportation dollars, which are figured on overall system ridership. BUS will also benefit from the increased marketing it will receive when the district publicizes routes in district communications to parents and guardians of students. "We saw this in Davenport when the schools teamed up with the transportation system there. The overall ridership increased," Scott said.
Scott comes to Burlington after serving 16 years in school administration in the Davenport Community School District. "I give a lot of kudos to the city (of Burlington) for working with us on this. I thought it would be a year process and they were able to turn it around in three months," Scott said.
Free BUS rides for BCSD students will begin on Monday, Oct. 30. The agreement with the City of Burlington for this service will expire on June 30, 2024 but may be renewed annually.
Scott said this cooperative agreement is also an aid in giving kids more than one option, and opportunity to get to school. "In the past, if they missed the bus and mom and dad were already at work they (students) missed the whole day," Scott said. BUS is a fixed route service with multiple opportunities daily to catch a bus and get to your destination. "Before they would miss the whole day, now it could be just the first 45 minutes," Scott said.
This program comes on the heels of the district's enrollment in the U.S. Department of Agriculture Food and Nutrition Service's Community Eligibility Program (CEP), through which BCSD provides free breakfast and lunch to all enrolled K-12 students regardless of household income.
"We're really excited about the opportunity and the ease that this program will provide to our families," BCSD Superintendent Robert Scott said.
Meals that qualify for the program must include at least three of the four to five meal items being offered and one of those items must be a fruit or vegetable. "We will get reimbursed from the USDA for that meal for a percentage of all our students," said Food Service Director Brian Johnson. "All students are free for breakfast and lunch so long as they take the reimbursable meal."
Students wanting a la carte items still must pay for them as they are not included in the reimbursable meal. If, for example, a student brought a sack lunch but wants milk from the cafeteria, they will have to pay for the milk. If that student was to get milk and two other items, including a fruit or vegetable, all items will be free to the student.
Scott said he is pleased with the increased participation he has seen in the school nutrition program, especially at the high school level where kids are more likely to skip a meal. "The lines are longer, especially at the high school," Scott said.
While CEP does not require the collection of household applications, Johnson said families who otherwise would complete and submit free and reduced-price lunch applications should still do so as they are used to determine whether fees should be waived.
The Community Eligibility Provision (CEP) is a non-pricing meal service option for schools and school districts in low-income areas. CEP allows the nation's highest poverty schools and districts to serve breakfast and lunch at no cost to all enrolled students without collecting household applications. Instead, schools that adopt CEP are reimbursed using a formula based on the percentage of students categorically eligible for free meals based on their participation in other specific means-tested programs, such as the Supplemental Nutrition Assistance Program (SNAP) and Temporary Assistance for Needy Families (TANF).
The school sites in Burlington and West Burlington that have qualified for this service include:
Black Hawk Elementary School
Burlington Community High School
Edward Stone Middle School
James Wilson Grimes Elementary School
North Hill Elementary School
Sunnyside Elementary School
West Burlington Arnold Junior/Senior High School
West Burlington Elementary School