Burlington Welsh Ladies Chorus takes the stage Oct. 28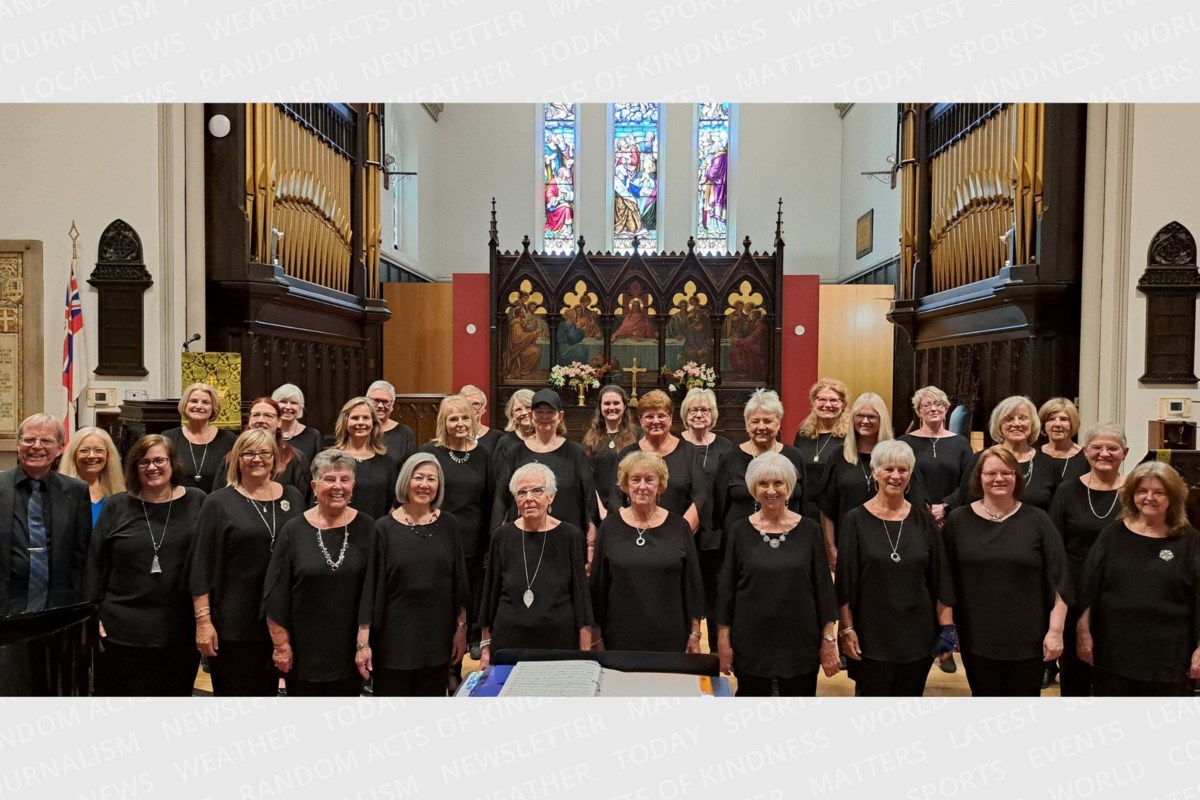 The Burlington Welsh Ladies Chorus (BWLC) is tuning up for their fall concert –  and there is still time to snag some tickets. 
The show takes place Sunday, Oct. 28, at Wellington Square United Church. It will feature music director Janice Beninger and accompanist Christopher Hunt. In addition to BWLC, jazz vocal quartet 4SKÖR will also take the stage.
BWLC is a 40-member group founded in 2017. Their aim is to share the benefits and joy of choral music with the community, performing an eclectic mix of contemporary, show tunes and traditional music –  with some Welsh mixed in – and they welcome new members.
Just before their summer break in June, the chorus enjoyed performing in the Concerts in the Park series supported by the City of Burlington. The event generated interest, and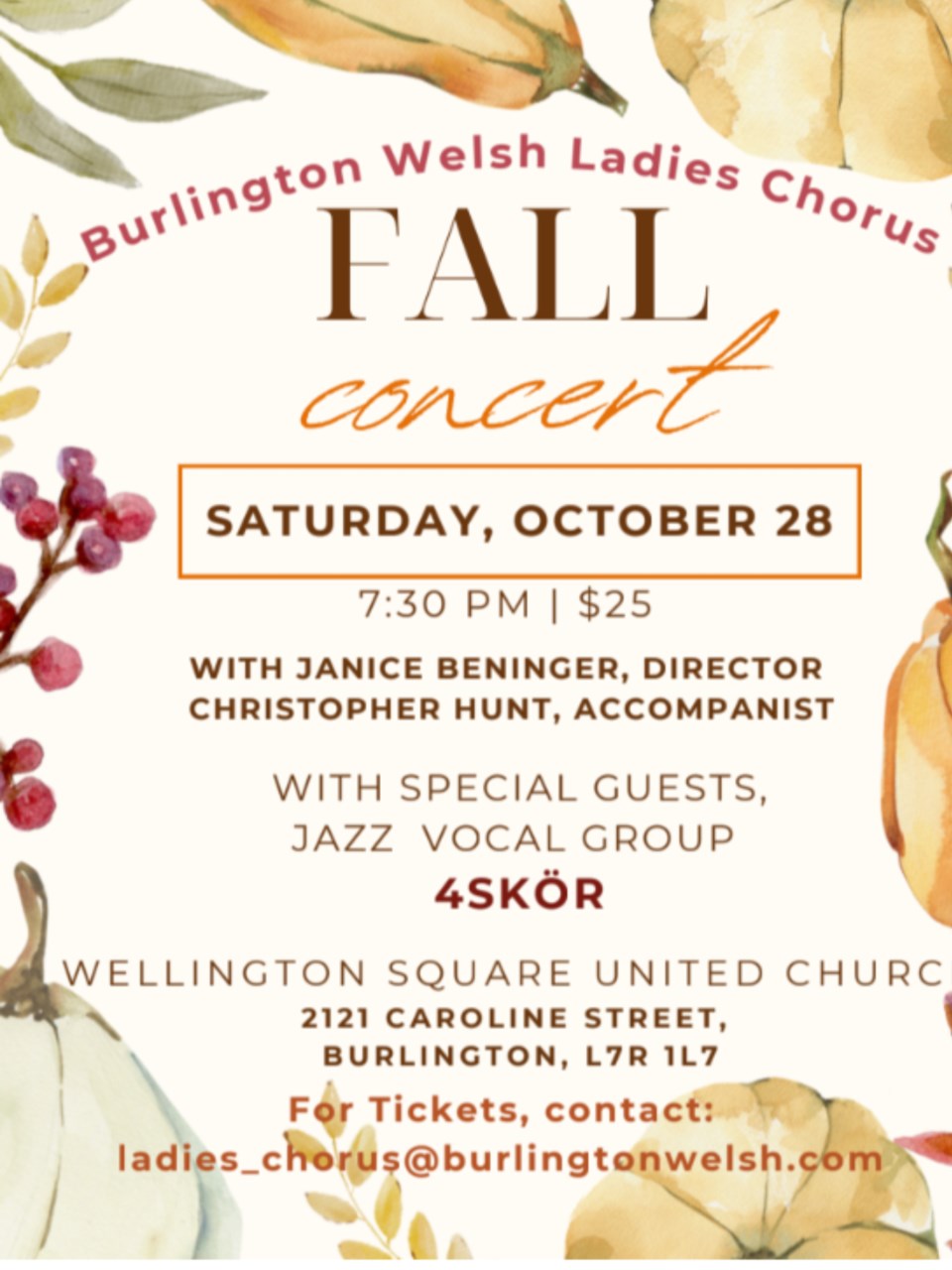 BWLC welcomed  two new members this week who were at that event.
"One new member said, 'It looked like you were having fun while performing,' and she wanted to be part of that," noted the BWLC. 
The BWLC is a self‐funded, not‐for‐profit charitable organization that continuously fundraises to continue to grow in repertoire, reputation and diverse membership. They practise Tuesday evenings at St. Matthew's Church in Aldershot.
"Even though we take our chorus seriously, we really do have a lot of fun," said the group.
The BWLC's fall show takes place Oct. 28 at 7:30 p.m. at Wellington Square United Church (2121 Caroline St.). Tickets cost $25 per person, and are available by email: [email protected].
To find out more about the chorus and other upcoming events, visit online at www.bwlcladieschorus.ca.