Burlington fire crews investigate apartment fire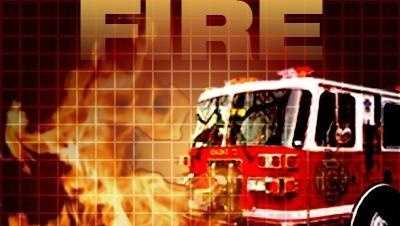 Burlington fire crews investigate apartment fire
The cause of the fire was undetermined
The Burlington Fire Department is investigating an apartment fire that occurred Sunday night.Top StoriesWinston Salem police investigating shooting on North Glenn Avenue; 1 killedA place to call home: Teen boy spends half his life in foster care says, 'I have come a really long way'Carolina Classic Fair organizers expect 2023 attendance to be over 200,000Get the latest news stories of interest by clicking hereThe Burlington Fire Department responded to an apartment fire at 1933 Morningside Dr. on Oct. 8, just before 10 p.m.Click the video player above to watch the latest headlines from WXII 12 News.The first firefighters arrived on the scene in just over one minute from dispatch to find smoke coming from a two-story apartment building.Firefighters quickly got into the apartment and found a fire that was contained to a bedroom. Firefighters quickly extinguished the fire and conducted searches to ensure all occupants had evacuated. Firefighters had the fire under control in under 20 minutes. Keep up with the latest news and weather by downloading the WXII app here.The cause of the fire was undetermined.Displaced residents are being assisted by the American Red Cross. The Burlington Fire Department was assisted by the Burlington Police Department, Alamance County EMS, Duke Energy, and the American Red Cross.Watch: NOWCAST streaming newscastsThe estimated value of items lost due to the fire is $5,000, while the damage to the apartment building is estimated to be $15,000.NAVIGATE: Home | Weather | Watch NOWCAST TV | Local News | National | News We Love |
BURLINGTON, N.C. —
The Burlington Fire Department is investigating an apartment fire that occurred Sunday night.
Top Stories
Get the latest news stories of interest by clicking here
The Burlington Fire Department responded to an apartment fire at 1933 Morningside Dr. on Oct. 8, just before 10 p.m.
Click the video player above to watch the latest headlines from WXII 12 News.
The first firefighters arrived on the scene in just over one minute from dispatch to find smoke coming from a two-story apartment building.
Firefighters quickly got into the apartment and found a fire that was contained to a bedroom.
Firefighters quickly extinguished the fire and conducted searches to ensure all occupants had evacuated. Firefighters had the fire under control in under 20 minutes.
Keep up with the latest news and weather by downloading the WXII app here.
The cause of the fire was undetermined.
Displaced residents are being assisted by the American Red Cross. The Burlington Fire Department was assisted by the Burlington Police Department, Alamance County EMS, Duke Energy, and the American Red Cross.
Watch: NOWCAST streaming newscasts
The estimated value of items lost due to the fire is $5,000, while the damage to the apartment building is estimated to be $15,000.
NAVIGATE: Home | Weather | Watch NOWCAST TV | Local News | National | News We Love |