Burlington Central's Brianna Gritzman – Shaw Local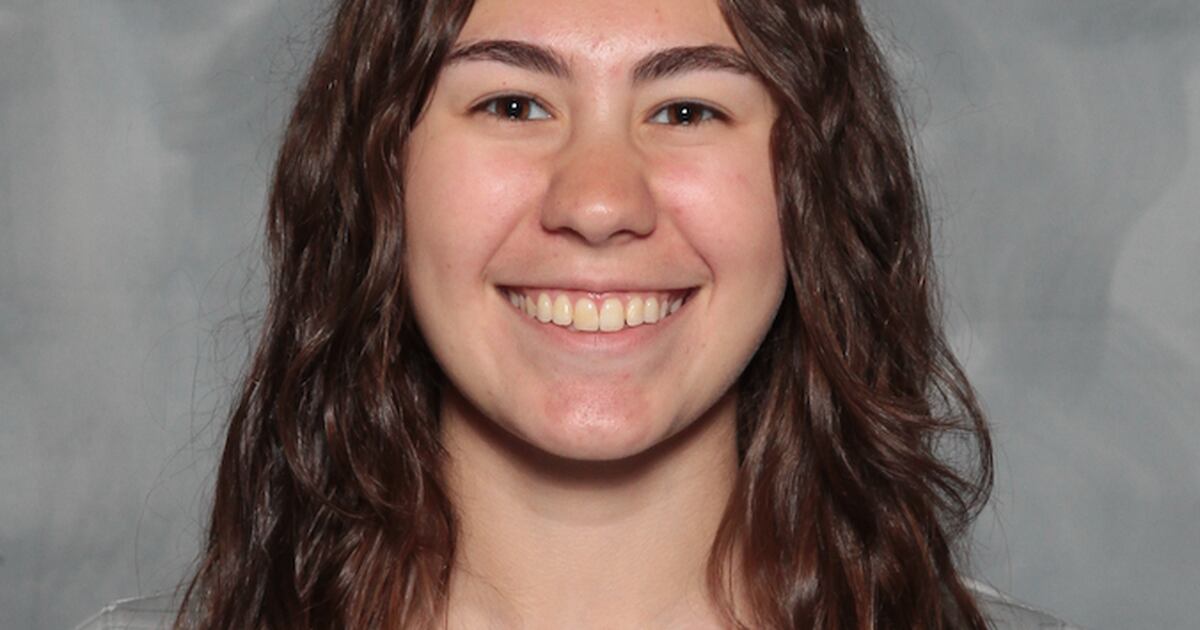 Name: Brianna Gritzman
School: Burlington Central, junior
Sport: Volleyball
Why she was selected: Gritzman collected 54 digs in five matches to help lead the Rockets to the Richmond-Burton Tournament championship with a perfect 5-0 record. Central rallied from a set down in its final two wins, defeating McHenry 23-25, 25-18, 15-10 in the semifinals and host R-B 17-25, 25-20, 18-16 in the championship match.
Gritzman leads the Rockets this season with 279 digs in 60 sets played and also has a team-high 36 aces. For her performance, Gritzman was chosen as the Northwest Herald Athlete of the Week in an online vote. Here is her Q&A with sports writer Alex Kantecki:
What is your most memorable moment playing volleyball?
Gritzman: This past club season, I coached a 12U girls team at Top Flight. I loved it so much. I had a great group of girls that made my first coaching experience amazing. We went to Navy Pier for their final tournament and finished by winning a gold medal. It was amazing to see the improvement they made in the few months I coached them. I've always wanted to be a head coach so that I could share my knowledge and watch them succeed.
Which teammate inspires you the most?
Gritzman: My best friend Téa Cetina would have to be the teammate that inspires me the most. She is a hard worker and never takes anything for granted. Téa is full of positivity and is constantly pushing herself to improve. She inspires me to push myself past my limits and to be the best version of myself.
If you could have dinner with three people from any time in history, who would they be?
Gritzman: I would have dinner with the Sturniolo Triplets because of all the joy and happiness they consistently bring me.
What is your favorite wild animal?
Gritzman: Wolf or fox.
What was your favorite Disney movie when you were growing up?
Gritzman: "Bolt" was one of my favorite Disney movies growing up, but I always loved to watch "Halloweentown" during the fall season. There's honestly too many to pick from.
If you could change one thing about volleyball, what would it be?
Gritzman: I would change the court rule where you have to be on the court to play a ball. I believe if you give the effort to chase a ball outside of the court, it should count because it's a hard ball to save.
What's your favorite thing about volleyball?
Gritzman: My favorite thing about volleyball is the cohesiveness of the sport and the amazing saves and hustle that every player brings to the game. If you think a play is over, someone on the other team is sacrificing their body for that ball. The feeling of winning a point with a bunch of saves brings the game of volleyball to a whole new level.
What other sport(s) would you be good at?
Gritzman: I have played six other sports other than volleyball. Of the six I've enjoyed and felt I was best at are basketball, soccer and golf.
What would be your dream job?
Gritzman: My dream job would be to be a volleyball club owner. I love volleyball so much, I can't see myself around anything else for the rest of my life. Being an owner of a volleyball club would allow me to build the positive environment I would want my athletes to work in and to see them succeed.
What's something that people outside your family or team wouldn't know about you?
Gritzman: As many people know, I'm not a huge hugger but what they don't know is that I do find myself wanting a long comforting hug every so often.