BHS seeks homecoming win over Clinton | The Hawk Eye – Burlington, Iowa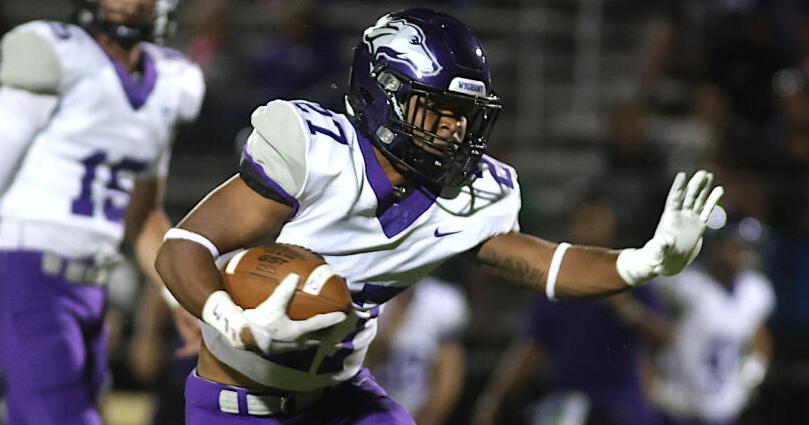 A familiar foe will be making its way back to Bracewell Stadium on Friday night.
The Clinton River Kings will return to face former Mississippi Athletic Conference rival Burlington High School.
Both teams are seeking their first victory in Class 4A District 3 football play.
The River Kings are 0-6 overall and are coming off a 22-19 setback at Oskaloosa.
"Clinton has some of the biggest kids we will see on the line — they are huge," BHS coach Jim Krekel said. "They also have some athletic kids who move around well. They present some challenges."
Junior Ayden Wiebers has passed for 490 yards and four touchdowns for the River Kings. He has also been intercepted 14 times.
Senior Collin Fullback has rushed for 246 yards.
Clinton has scored just a total of 52 points in six games.
Burlington is 2-4 overall entering its homecoming game at Bracewell.
"Homecoming is always an interesting week," Krekel said. "I know the kids will be fired up. The stands will be packed and our guys are excited. We are looking forward to the challenge."
BHS has lost its last two games after its second-half rally came up just short in a 34-21 loss to Clear Creek-Amana last week at home.
The Hounds were within 27-21 late in the game before the Clippers came back to score a late touchdown to clinch the win.
"We have come up a little bit short in a few games and that's been frustrating," Krekel said. "You can't change the past — you just have to try and come back strong.
"We felt like we played a lot better in the second half. Hopefully, we can build on that."
Burlington senior quarterback Gabe Robinson has rushed for 446 yards and six touchdowns. He has passed for 237 yards.
Senior running back Caden Schisel has rushed for 371 yards.
Senior Dimitri Donald has run for 235 yards.
Schisel, Donald and sophomore Adrian Perez-Hall are among the team's top tacklers on defense.
The Grayhounds have typically come out with a strong drive to open games, but then have leveled off after that.
"We have to be more consistent, especially early in the game," Krekel said. "We just have to keep working and learn from it.
"I know our guys will keep competing hard."