BFA-St. Albans' golf competes in the Vermont State Championship! | Sports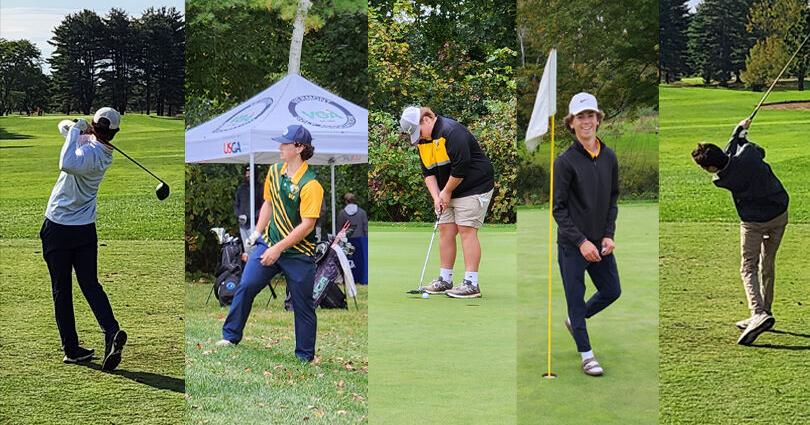 The BFA-St. Albans Bobwhites' golf team competed in the Vermont State Championship match on Tuesday, Oct. 10, at Basin Harbor in Vergennes and finished fifth. 
This concludes our season where I've seen great growth out of all our players while having a great time playing golf. I am proud of our team for setting the goal of qualifying for the State Championship match and accomplishing it! We say goodbye to Colby Phelps, our lone senior and look forward to next season.
Team results
Rutland: +31
South Burlington: +42
CVU: +47
Spaulding: +60
BFA-St.Albans: +79
Mt.Mansfield: +81
Medalist: Garrett Cameron (Spaulding) -1
BFA-St. Albans results
Gavin Benoit: +15 (14/29)
Ethan LaPlume: +18 (19/29)
Gavin Clark: +34 (28/29)
Colby Phelps: +17 (17/29)
Jake Robtoy: +29 (27/29)