360Learning Acquires AI-powered Skills Platform eLamp to Revolutionize Skills-based Learning | News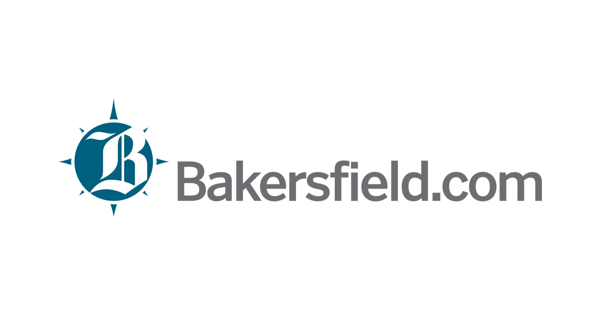 NEW YORK & PARIS & LONDON–(BUSINESS WIRE)–Oct 9, 2023–
360Learning, the global collaborative learning SaaS leader, has acquired eLamp, a disruptive AI-powered skills platform. The acquisition is part of 360Learning's mission to be the go-to learning platform for global businesses reskilling and upskilling their teams from within.
Skills are the major challenge for businesses of all sizes, acting as a bottleneck to growth and preventing them from competing with challengers. This problem is only set to grow in complexity: the World Economic Forum predicts that 50% of employees will need new skills by 2025. As well, older generations with coveted skills and knowledge are now retiring and leaving a vacuum that is expensive for HR teams to try and fill.
eLamp was founded in 2015 as an AI-powered skills platform serving manufacturing and highly technical industries with customers including construction and engineering companies, Artelia and Bouygues Construction, and nuclear company, Naval Group. The company's use of AI to transform skills management in companies brought 360Learning and eLamp together to power upskilling from within.
Goodbye outdated skills matrixes, hello AI and solving skill gaps
Mapping knowledge gaps in companies is often manually conducted, which takes years to carry out, costs millions of dollars to implement and are out-of-date by the time they reach team members. Already, AI is making it faster and more effective to discover gaps and create the right learning paths to transform an organization from the inside through upskilling (ensuring employees have the right skills to perform in the current or next role) and reskilling (preparing employees to transition to a job in a different career path due to a change in company strategy or workforce re-allocation).
But AI can do so much more in supporting L&D teams. Following the acquisition of eLamp, 360Learning will integrate the company's technology into its platform from day one providing skills-based capabilities to solve the continuous challenges facing modern businesses through upskilling and reskilling. Having this seamless connection between skills-based initiatives and 360Learning's advanced learning experience platform will ensure companies can deliver the right skills-based learning to the right employee at the right time, all while tracking emerging skill gaps in dedicated dashboards.
360Learning customers will also be able to leverage AI-powered skills ontology or connect their platform to existing skills ontology in systems such as SAP, where 360Learning is a Spotlight partner, or Workday. By connecting skills-based learning to their company's skills strategy, HR and L&D teams will unlock the skills needed for their business to meet the challenges of tomorrow.
Combining collaborative learning with best-in-class AI
Since 2013, 360Learning has been using technology to accelerate the power of collaborative learning and help teams upskill from within. AI will help supercharge this – by identifying skills gaps and the internal subject-matter who have these skills and can help others upskill and reskill. This follows the introduction of 360Learning's new AI tools including an AI sidekick, Robyn, that enables these subject-matter experts to confidently build their own courses and transform their skills into accessible learning for others to upskill and reskill. 360Learning's exclusive AI certification for L&D will guide L&D professionals in adopting innovative AI solutions that will multiply their impact on their business.
With the acquisition of eLamp, 360Learning is taking AI one step further with skills-based learning. When combined with collaborative learning, L&D teams will be able to spot content gaps in their own skills-based learning paths and identify the best internal experts to develop this content.
Nick Hernandez, co-founder and CEO of 360Learning, said: "The recent progress in AI makes a dynamic approach to mapping employee skills now possible. It's revolutionizing how companies think about skills and learning. With our acquisition of eLamp, 360Learning is the first learning vendor to integrate the whole value chain of upskilling on one platform: from understanding skill gaps to designing and delivering the right training plan that optimizes each employee's career evolution. Unlike lagging skill matrixes of the past, AI now does it for you in real time. It's the biggest revolution in the history of HR tech."
Olivier Rohou, co-founder and CEO of eLamp, said: "Over the last eight years, we've built and successfully deployed skills management workflows for companies of all sizes. We have become experts on skills and how to leverage the latest advances in AI to understand skills at scale. What's exciting with 360Learning's acquisition is that we'll now be able to fully unlock the value of becoming a skills-based organization – from understanding skill gaps to launching upskilling and reskilling initiatives powered by collaborative learning. It's what our customers have been clamoring for and we're delivering it. We need to learn new skills and we need to know what those skills are to receive the right education – it's a perfect match!"
Valérie Guyot, VP People EMEA at Arkance (Groupe Monnoyeur), joint customer of 360Learning & eLamp, said: "We look forward to harnessing the dynamic synergy between eLamp's cutting-edge skills management and 360Learning's collaborative learning solutions. This powerful partnership not only propels our employees' career growth through seamless skills development but also supercharges our internal mobility, propelling us to amplify our market impact tenfold."
ENDS
About 360Learning:
360Learning fosters internal mobility to solve the talent shortage by empowering companies to upskill from within. By turning their experts into champions for employee, customer, and partner growth, companies upskill their workforce fast to meet tomorrow's business demands. 360Learning's comprehensive learning platform combines LMS and LXP capabilities coupled with collaborative learning Academies to power your business's upskilling flywheel. Discover the easiest way to onboard and upskill employees, train customer-facing teams, and enable customers and partners—all from one place.
360Learning powers the future of work at 1,700 organizations. Founded in 2013, 360Learning has raised $240 million with 400+ team members across the US and EMEA. To find out more, please visit www.360learning.com
View source version on businesswire.com:https://www.businesswire.com/news/home/20231008936179/en/
CONTACT: Amelia Heathman
KEYWORD: NEW YORK NORTH AMERICA FRANCE UNITED STATES UNITED KINGDOM EUROPE
INDUSTRY KEYWORD: CONSTRUCTION & PROPERTY MANUFACTURING OTHER EDUCATION TECHNOLOGY CONTINUING HUMAN RESOURCES FINANCE EDUCATION TRAINING APPS/APPLICATIONS PROFESSIONAL SERVICES ARTIFICIAL INTELLIGENCE SOFTWARE OTHER CONSTRUCTION & PROPERTY ENGINEERING
SOURCE: 360Learning
Copyright Business Wire 2023.
PUB: 10/09/2023 02:00 AM/DISC: 10/09/2023 02:03 AM